Apple's new iPhone ads cover encryption, the environment and privacy
5
Apple released three new ads for the iPhone today, including one that is exceptionally timely. With a new report indicating that
the Trump administration is thinking about outlawing the use of end-to-end encryption
on messaging apps and mobile devices, one of the three 15 second ads promotes end-to-end-encryption for iMessages that are sent between two iOS users. Apple's Messages app uses two different colored word balloons, blue and green. A message received in blue is an iMessage sent from a fellow iOS user, and is encrypted; a green balloon indicates that the message was sent by SMS (text) most likely from an Android device. Those messages are not encrypted.
The second ad uses cute graphics to show that Apple reviews apps to keep malware out of the App Store. And the third ad reveals that Apple recycles even the tiniest parts of the iPhone. For example, a recycled unit will yield .83 grams of tungsten. Apple, like most smartphone manufacturers, uses the material to solder parts to the motherboard.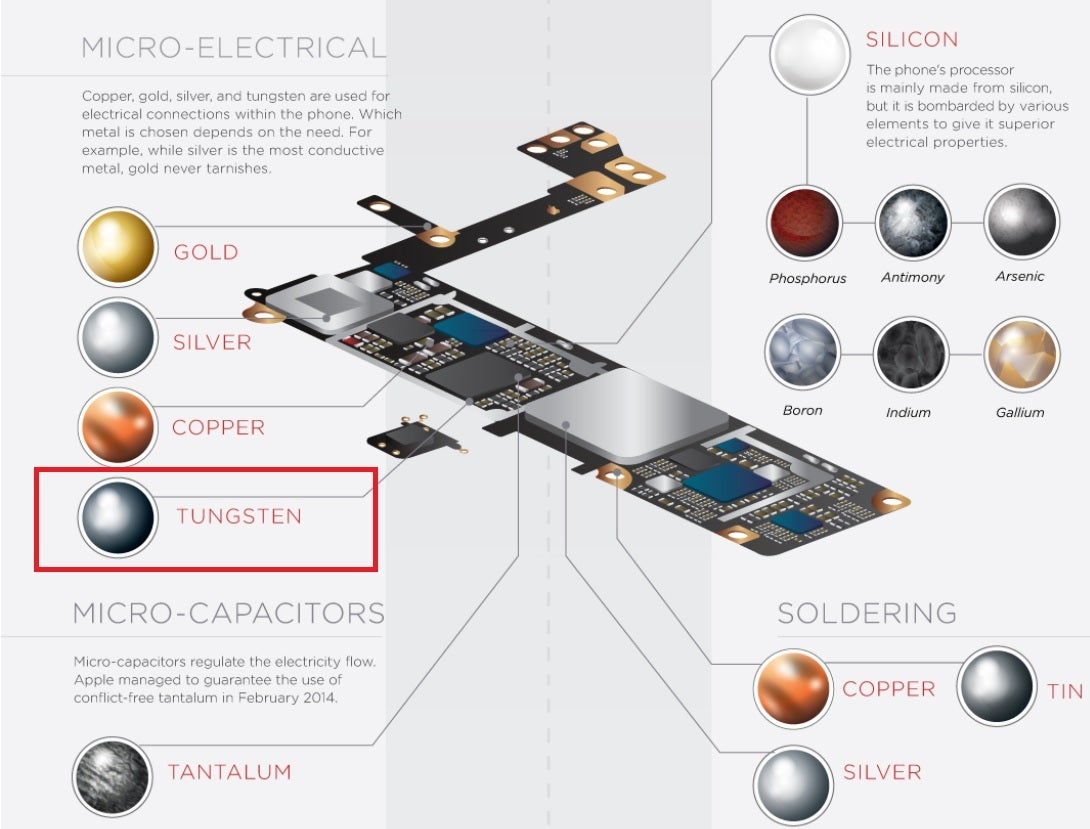 Inforgraphic shows how Apple uses tungsten on an iPhone
The ads
all link back to a website that Apple has had up for a while
called "iPhone can do what?" The page features short clips related to certain features that you might not have known are on the iPhone. Some of these topics include how to use Air Drop to share photos offline, using Do Not Disturb to turn off notifications at the movie theater, the steps required to create a Memoji, how to make text larger and more.
You'll surely see some of the new ads, focused on hot button topics like privacy, security and the environment, show up soon while watching your favorite network television shows and sporting events.