White House weighs legislation to ban one of the best features of WhatsApp and Telegram
19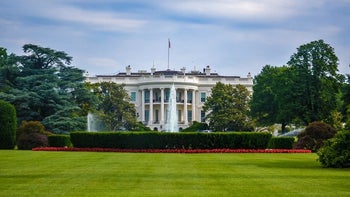 After badmouthing Apple over the last few years and throwing a scare into Huawei (a nightmare
that is not yet over
), the Trump administration's next target could be the use of end-to-end-encryption in the U.S. Used on apps like Telegram and WhatsApp, end-to-end encryption means that messages sent from one user to another can only be read by the sender and recipient of the message. Not even the company running the messaging app can crack the code. The encryption is also used when Messages users send each other iMessages on iOS devices.
Politico reports
that senior Trump administration officials are considering asking Congress to outlaw end-to-end encryption because it prevents law enforcement officials from investigating drug trafficking, child pornography, and terrorism. A meeting held by the National Security Council's (NSC) Deputies Committee could not reach a consensus on what action to take. Should legislation eventually be proposed, you can expect a passionate debate from those on either side of the issue. If a bill does pass, it will certainly dilute security features found on iOS and Android devices. It could allow hackers to more easily break into smartphones and tablets to steal personal data. It also would affect those being stalked and others hiding from abusive ex-spouses.
"The two paths were to either put out a statement or a general position on encryption, and [say] that they would continue to work on a solution, or to ask Congress for legislation."-Anonymous attendee of NSC Deputies Committee meeting
The report says that the Department of Homeland Security (DHS) is divided on the issue. The Cybersecurity and Infrastructure Security Agency is said to understand the importance of using encryption to protect secure data, but ICE and the Secret Service are often stymied by encryption. It is also no surprise that the Justice Department and FBI say that it is more important to be able to catch criminals than to protect personal data. The Commerce and State Departments disagree and fear that there will be economic, diplomatic and security consequences if law enforcement can crack encrypted messages.

Stopping end-to-end encryption could make it easier for the Trump administration to spy on protesters

A bipartisan bill forcing tech firms to allow law enforcement to view encrypted messages was proposed by Senators Richard Burr (R-N.C.) and Dianne Feinstein (D-Calif.) back in 2016 in the aftermath of the San Bernardino terrorist attack.
A court ordered Apple to unlock the iPhone 5c
that belonged to the shooter, Syed Farook. Apple refused to comply because doing so would require it to develop a special version of iOS that would allow the FBI to peak into Farook's phone. But the company was concerned that if this software fell into the wrong hands, all iPhone owners could have the personal data kept on their handsets hacked. The FBI eventually turned to a third party company and reportedly paid them a ton of cash to unlock the phone.
Some critics of the Trump administration worry that eliminating the use of end-to-end encryption will make it easier for the administration to learn more information about those who oppose the president. Consider that earlier this month,
Telegram CEO Pavel Durov accused China of a cyber attack against the messaging app
. The combination of Telegram's end-to-end encryption and the fact that it allows users to hold group chats with up to 200,000 members, allegedly left members of the Chinese government concerned that the app was being used by protesters to coordinate the time and place of protests.
Since Google doesn't offer end-to-end encryption, even with its RCS messaging platform beginning to roll out, Android users seeking such security will have to turn to the Google Play Store where they can choose from some third-party apps such as Signal, Facebook Messenger and the aforementioned Telegram and WhatsApp.