Apple pushes back its HomePod launch until "early" 2018
11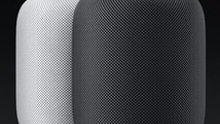 If you were planning on purchasing the Apple HomePod next month, you are going to have to wait. In a statement released today, Apple says that while it can't wait for people to use the smart speaker, "we need a little more time until its ready for customers." The device was scheduled to launch sometime next month, priced at $349. Apple now says that the launch will take place early next year.
The Apple HomePod is designed to be a premium version of the smart speaker device first created by Amazon with the Amazon Echo. In its most basic form, the product couples a speaker with a virtual assistant. Amazon created Alexa for the Echo, and the virtual assistant has gone on to be the big breakout tech star of 2017. Besides being employed on the Echo devices, Alexa is now found on the
HTC U11
,
Huawei Mate 9
and as
a Moto Mod modular accessory for the Moto Z series handsets
.
The Apple HomePod uses Siri as its virtual assistant, and will stream music, report the latest news, sports scores, weather, flight information and more. You can also turn on or off any smart appliances in the home. The device uses the A8 chip that was deployed on the
Apple iPhone 6
. The speaker is equipped with a 4-inch woofer, six microphones and an array of seven tweeters. Apple's HomePod is aware of how big the room is where it is being placed, and adjusts the sound accordingly for the best experience. And if you put two HomePods in the same room, both will be aware of the other's presence and will combine forces to improve the capability of the two devices.
"We can't wait for people to experience HomePod, Apple's breakthrough wireless speaker for the home, but we need a little more time before it's ready for our customers. We'll start shipping in the US, UK and Australia in early 2018."-Apple
Besides the Amazon Echo, other smart speakers include the Google Home series, the Microsoft Invoke, and upcoming models expected from Samsung (using Bixby) and Sony.
source: Apple