Apple posts FAQ on government's request to unlock terrorist's iPhone
65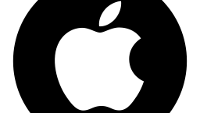 Apple's support page now includes information related to the company's legal battle with the government over a court order.
The order demands that Apple unlock an Apple iPhone 5c
, which was given to deceased terrorist Syed Farook to be used in relation to his job with the San Bernardino Department of Public Health. Farook and his wife killed 14 people in a San Bernardino office building, and the government says information inside the phone could help them determine who was in touch with Farook before the attack. It also might lead investigators to determine what other targets are being eyed by terrorists.
In the FAQ, Apple makes it clear that the government is asking for it "to create a unique version of iOS that would bypass security protections on the iPhone Lock screen." More specifically, Apple has been asked to disable the Auto-Erase feature that wipes an iPhone after ten incorrect passcodes have been entered. Apple adds that giving in to the government order could lead to requests for Apple to record conversations, or monitor the location of a user.
The tech titan does admit that the software being asked for by the court order can be built. But Apple says that creating the requested version of iOS is "dangerous." Apple added that "the only way to guarantee that such a powerful tool isn't abused and doesn't fall into the wrong hands is to never create it."
For those who claim that Apple had previously unlocked iPhones to cooperate with the government, the company repeats something that we told you the other day. Prior to iOS 8, Apple did extract data from specific iPhone units under a court order. But with the release of iOS 8, that could no longer be possible.
On the support page, Apple denies that it is not following the court order because of concern for its business model and marketing strategy. The company also reveals that a solution that would have worked, pairing the phone to a network already joined and backing up the data on the phone, could no longer be considered after
the Apple ID password connected to the phone was changed when the phone was in custody of the government
.
Apple suggests that the government withdraw its demands and form a commission to discuss the issues involving "the implications for law enforcement, national security, privacy, and personal freedoms." Apple says that it would attend such a meeting of the minds.
If you want to see Apple's position on the government's request to unlock Farook's iPhone 5c, click on the sourcelink to read Apple's FAQ on the subject.
source:
Apple
via
BGR