Justice Department files "hostile" response to Apple's last brief
38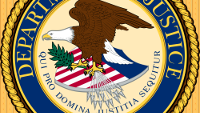 Hoping that the third time will be the charm, the U.S. Department of Justice today filed its third brief with the U.S. District Court for the Central District of California, trying to get Apple to comply with a Court Order. The latest filing responds to some of the reasons Apple has given for not following with the Order to unlock the
Apple iPhone 5c
used by deceased terrorist Syed Farook. Apple says that to retrieve information from inside the device, it will have to develop a unique OS that it dubs "Govt. OS. Apple says that if it were to build such an OS and it gets into the wrong hands, every iPhone user in the world will be at risk of having any secure information stored in the handset, stolen.
The government writes that there is no reason to believe that the code for Govt. OS "will ever leave Apple's possession. Nothing in the Order requires Apple to provide that code to the government or to explain to the government how it works. Far from being a master key, the software simply disarms a booby trap affixed to one door."
The filing also refutes Apple's claim that it could have backed up data to iCloud via a Wi-Fi network to give the DOJ what it wants, had the government not changed the Apple iCloud password belonging to the device. The new DOJ filing says that it was Farook himself who had made the change to the password three days after the final back up was completed. The FBI also said that when it received the phone, it was powered down which would have made it impossible to connect to Wi-Fi before punching in the passcode.
"The government and the community need to know what is on the terrorist's phone, and the government needs Apple's assistance to find out. Apple's rhetoric is not only false, but also corrosive of the very institutions that are best able to safeguard our liberty and our rights."-DOJ brief
Apple general counsel Bruce Sewell called the filing hostile, adding that "I don't think I've ever seen a legal brief more intended to smear the other side." Talking to the media, Sewell added "To do this in a brief just shows the desperation that the Department of Justice is now feeling."
Both sides will present their arguments before the judge on March 22nd,
the day after Apple is holding a media event
. During that event, we should see the company unveil the 4-inch Apple iPhone SE, the 9.7-inch iPad Pro and a refreshed Apple Watch.
For those who like to dress up and play attorney, the government's brief can be read below.
Government Response to Apple Motion by Jordan Golson
source:
Scribd
via
TheVerge
,
BGR
>