Apple makes a strong sales pitch to the enterprise
44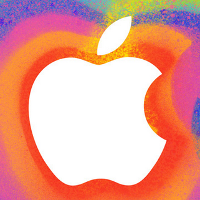 Apple is making an aggressive push in an attempt to win corporate business. According to a report from
Reuters
, the tech titan has developed a special sales team to work with big-time corporations like Citicorp. Additionally, about a dozen developers will receive calls from Apple's new dedicated sales team. This crew meets with the CIOs of top corporations, who are more eager to open the door when they hear that it is Apple on the other side.
Back in July,
Apple and IBM announced a partnership
, with IBM agreeing to build enterprise related apps for iOS devices. Apple is looking to take market share from HP and Dell inside the office, steal some software revenue from SAP and Oracle, and grab more mobile enterprise business away from Samsung, Google and Microsoft. Apple is also hoping to turn things around with the iPad. Sales in the entire tablet market have been dropping, and with the hugely popular
Apple iPhone 6 Plus
offering buyers 5.5-inches of iOS goodness, the phablet is cannibalizing sales of the 7.9 inch Apple iPad mini line.
Thanks to the partnership with IBM, Apple can sell versions of the iPhone and iPad to corporations, with custom apps installed. Apple has been meeting with two companies, ServiceMax and PlanGrid, that have experience in selling apps to businesses. The former is an app that helps companies manage a fleet of service technicians. Customers include Procter and Gamble and Dupont. The company says that 95% of their customers employ Apple devices, and each one typically orders thousands of iPhones and iPads. The field service industry is a $15 billion market that could be huge for Apple. Working out a deal with just one of ServiceMax's clients could mean huge sales for Apple.
To try to make its apps different from what Microsoft and Oracle are offering businesses, Apple is relying on IBM's predictive software, enterprise-grade security and data analytics. The goal is to sell companies on the apps that can be used as a tool to make business easier. Once these firms are sold on the apps, Apple swoops in with the hardware sales. According to the report, money center banking giant Citicorp, has already signed up with Apple.
"From Apple's point of view the enterprise is really messy, oftentimes unreasonable or even stupid in its demands. They've never had a business model to deal with any of that. But they do want the penetration and they do want what market share they can get."-John Rymer, analyst, Forrester Research
source:
Reuters