IBM and Apple reach deal for Big Blue to offer business apps for iOS devices
6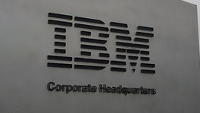 Two of the most famous tech companies in the world, IBM and Apple, are partnering up to offer a range of new apps for the enterprise, to be used on iOS devices. The deal calls for native apps to be built from scratch for the Apple iPhone and Apple iPad. The partnership includes IBM cloud services optimized for iOS including "device management, security, analytics and mobile integration." It also deals with new AppleCare support and service that is made for the enterprise, and offerings from IBM that deal with the activation, supply and management of iOS models.
The deal between the two tech titans creates IBM MobileFirst for iOS, and Big Blue will be selling Apple iPhones and Apple iPads with industry-specific applications pre-installed. With Apple creating the hardware, and IBM offering its data analytical software in easy to use app form, the goal is to increase usage of iOS in the enterprise. Already, 98% of the Fortune 500 companies use iOS devices in their business. 92% of the Global 500 also do so, according to Apple CEO Tim Cook.
The first apps from the partnership will will launch later this year and into 2015, and will be aiming at retail, healthcare, banking, travel and transportation, telecommunications and insurance related businesses among others. AppleCare for Businesses will give IT departments 24/7 coverage from Apple, with IBM delivering the actual on-site service.
This should be an interesting partnership considering that both firms used to be rivals in the old days when PCs mattered. IBM was a much larger corporation in those days, something that is certainly no longer true.
source:
BusinessWire
via SeekingAlpha