Apple knew about problems with Apple Maps before iOS 6 launch
47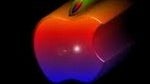 What if we told you that
Apple knew in advance
that there were problems with its mapping application before it was launched. Would it be considered as egregious a slip-up as RIM's launch of the BlackBerry Storm 9530 with its half-baked software? For a company that is so conscious of image, it is hard to believe that Apple would have allowed
Apple Maps to launch in the condition it was in
.
According to six anonymous iOS developers, Apple can't claim ignorance as an excuse for releasing a mapping app that shows the Sears Tower to be a rather short building or labels a huge mansion as a Burger King location. These half a dozen code jockeys each have at least one app active in the App Store that depends on mapping services from Apple in order to function. All six ended up
filing bug reports
and sending email to Apple as well as posting on private messaging boards.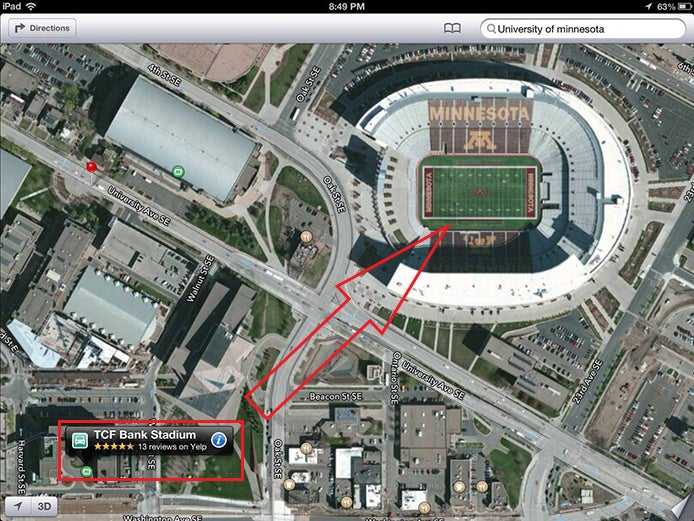 The Stadium has moved?
One developer filed a complaint with Apple's Radar system, spoke with members of Apple's MapKit team as well as posting on forums. Allegedly, messages sent to the Radar system are usually ignored according to those in the know.
F
our pre-release versions of Apple Maps
were issued before the final version was released in September with iOS 6. Problems seen in the beta versions of the application were not repaired such as incorrect location data, areas covered by clouds and
maps with details missing
. All six developers say that plenty of documentation was in Apple's hands and yet they decided to go ahead and release Apple Maps as is.
Another developer said that the maps were so bad that "reporting individual problems was futile." Yet another developer spoke with someone inside Apple who noted that a particular issue "was understood," meaning that
Apple was aware of the problems
. The developers have said that they just want imagery available that allows users of their apps to have a consistent experience when going from iOS 5 to iOS 6. Some features of the developer's apps were "broken" with the release of iOS 6 and the new mapping service.
Once Apple launched iOS 6 and the Maps fiasco became an issue, Apple CEO
Tim Cook suggested that iOS 6 users switch to third party mapping apps
available from the App Store of to use the mobile web version of Google Maps or Nokia Maps. Apple is working on repairing the damage and is purportedly
hiring former Google employees
who worked on Google Maps.
"I posted at least one doomsayer rant after each (developer) beta, and I wasn't alone. The mood amongst the developers seemed to be that the maps were so shockingly bad that reporting individual problems was futile. What was needed wasn't so much an interface for reporting a single point as incorrect, but for selecting an entire region and saying 'all of this -- it's wrong."-Anonymous iOS developer
source:
AppleInsider