Report: Apple seeks to hire former Google employees for help with its mapping app
92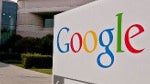 According to a new report, a source with connections to both Apple and Google say that the former is looking to hire ex-Google employees
who worked on Google Maps
in an effort to repair the problems seen on the iOS 6 mapping application. The source is said to be a former contractor for Google who worked on the integration of Street View and third party data to improve the European coverage on Google Maps, and also worked on the application's turn-by-turn directions. Apple allegedly has been successful signing up former Google employees who would rather work on a whole new project instead of just updating one that has been completed.
"Many of my coworkers at Google Maps eventually left when their contracts ended or on their own accord. One guy looked around for other GIS work and ended up at Apple when a recruiter contacted him. He had heard rumors for a while that Apple was going to develop its own in-house mapping platform, and given his experience at Google, he was an easy hire. Apple went out of their way to bring him down to Cupertino and he's now paid hansomly as a GIS Analyst. Another coworker that was a project lead at Google Maps, left for the East Coast after his contract ended, and was recently contacted by an Apple recruiter. The position sounds like a product development manager position, and will pay him $85k+ and all the moving expenses from the East Coast. He's gone through 2 rounds of interview and seems like a frontrunner to land that position."-source
According to the source, Apple has to integrate its own 5 million miles of street view data with purchased data and find the right partners to catch up to Google. As it stands, Apple's mapping application now has a reputation for showing directions that most users are not going to be able to trust 100%. Even if Apple does correct the problems, it is going to take some time before the public as a whole is going to feel that they can rely on the application. So Don't expect a quick fix, no matter how many former Google Maps employees are thrown at the job.Once Apple re-launches the mapping application, it has to be perfect. It doesn't matter how many years of goodwill a company has with the public; make the same high-profile mistake twice and you're bound to lose a lot of the public's trust,
even if you are Apple
.
"Apple has a lot of catching up to do if it wants to build a robust mapping platform to counter Google Maps, so it doesn't surprise me that it's going out of its way to lure former and current Google Maps employees. At Google Maps, we know what data's important, rendering priorities, keyword searches, and how the user experience is suppose to be. However, Apple needs to find a way to get its own 5 million miles of street view data, partner with the right folks, and spend a fortune on licensed data – which it can."-source
source:
TechCrunch