Apple is Barron's best stock idea for 2013
4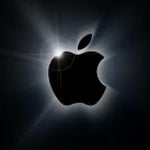 Every year, financial weekly Barron's picks its ten top stock ideas for the following year. For 2013, Barron's has
Apple at the top of its list
, and not just because the list is alphabetized (which it is). Apple's stock has recently dropped 23% below its high for the year and Dow Jones' Andrew Bary says the things that have recently concerned investors are minor. While Apple's earnings growth rate has slipped to 23% from 100% last year, Bary says that for a company the size of Apple, that is quite understandable.
better value
than Samsung's equity. Apple's stock set an all-time high on September 21st at $705. That date might sound familiar since it was
the launch date of the Apple iPhone 5
. Apple's stock price, which made the company
the most valuable of all-time
back in August, surely fit the bill of "buy on the rumor, sell on the news" considering the recent decline which has led to a close Friday at $533.
It should be interesting to see if Barron's is right. As we recently mentioned, those who look at stock charts have pointed out that
Apple's downside penetration of both the 200 and 50 day moving average signifies more downside ahead
for the Cupertino based company. To be sure, Apple has had a series of problems including the
Apple Maps fiasco
and technicians say a
drop under $500
means look out below.
For those who are curious the other nine names on Barron's list include Barnes & Noble, BlackRock, General Dynamics, JPMorgan Chase, Marathon Petroleum, Novartis, Royal Dutch, Viacom B, and Western Digital. The top ten have returned 17% thus far in 2012 vs. 12.6% for the S&P 500.
"None of the recent concerns — lower margins, supply constraints, management changes, iPad competition, and iPhone 5 map fiasco — are major. It's true that Apple's earnings growth has slowed to a 23 % rate from more than 100% a year ago, but that's understandable, given the company's $156 Billion in annual sales."-Andrew Bary, Barron's
source:
Forbes