Apple shares drop 6.4% on misinterpreted story
19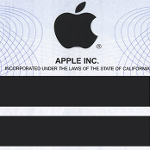 Shares of Apple
plunged 6.4%
to $538 on Wednesday as traders dumped the stock following a story in Digitimes. Piper Jaffray analyst Gene Munster said that the article suggests that the
Apple iPhone 5
is selling well based on comments in the story from chipset providers. Wall Street analysts' forecasts of 43 to 45 million Apple iPhone 5 units to be sold this quarter could be on the low end of actual numbers. While all of that sounds bullish, other parts of the story suggest that Apple's demand for parts and components in the March quarter will
decline 20% sequentially
from the prior quarter. But Munster says investors gave too much weight to the potential 20% sequential drop in component demand from Apple.
not an indication
of how the Apple iPhone 5 might sell in March. Munster also felt that some Apple shareholders might have been spooked by
the earlier report that the Nokia Lumia 920T would be available via China Mobile
, the world's largest carrier. The device is the first Windows Phone 8 model that will launch in China and it will run over China Mobile's proprietary 3G network. Munster says that some investors might have felt that China Mobile decided to offer the Nokia Lumia 920T instead of the Apple iPhone 5. Meanwhile,
Apple and China Mobile have been in talks for years
trying to get Apple to offer a model that works over the carrier's 3G pipeline. With 200,000 customers expected to use China Mobile's LTE pipeline next year, that could be when the iconic smartphone finally gets added to China Mobile's lineup.
A technical look at Apple's stock shows the shares bearishly
below both the 50 and 200 day moving average.
A recent rally found resistance at the 50 day line and the shares turned down from there, a sign of further declines to come. Additionally, volume on the rally from $505 to $600 was low indicating that the true trend could be lower. COR Clearing, a stock clearinghouse, raised its margin requirement on Apple's shares to 60% from 30%. That means that those wanting to buy the stock on margin, or with borrowed money, must put up twice as much cash as before. Meanwhile, Apple executives have been selling shares to beat a capital gains tax increase that takes effect on January 1st. With that in mind, we could see more executives dumping the stock in the next few weeks. Apple Senior Vice President of Internet Software and Services Eddy Cue just sold 15,000 shares for $8.76 million shares.
Munster remains bullish on Apple's shares as he continues his Overweight rating with a price target of $900.
source:
AppleInsider