Owners of Beats buy back 25% of shares from HTC
5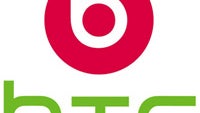 After a
bitter break up between Monster and Beats
, the company was left as a 49/51 split between the original owners of Beats and HTC, respectively. While the partnership between the two has remained solid, there have been some changes along the way such as HTC no longer bundling the physical headphone in with their phones.
Today HTC and Beats have announced a realignment of their business agreement. Beats will buy back 25% of the total shares, which will give it about 75% control over the company and leave HTC with around 25%. The deal is purported to give Beats "more flexibility for global expansion," but will still enable HTC to hold onto its commercial exclusivity on the mobile side of things.
The two said in a joint statement,
Over the last year, HTC and Beats have made great progress in sound innovation, product integration and brand awareness with successes like the
HTC One
. HTC and Beats will continue to work closely, including a joint global marketing campaign later this year.