The OG iPhone interface designer says Apple created it to be addictive, pins gestures as the future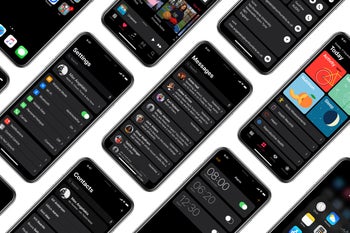 At the time when the original
iPhone
was being developed, Apple's marketing team apparently didn't want to give users too much control over which functions and do-not-disturb features to pick and choose. That revelation comes from an interview with the lead designer of the iOS interface that changed everything in the world of smartphones about a decade ago. According to ex-Apple's Imran Chaudhri:
When I and a few other people were advocating for more control, that level of control was actually pushed back by marketing. We would hear things like, 'you can't do that because then the device will become uncool.
Steve Jobs understood how distracting the constant barrage of notifications and the totally new and immersive ways to use your phone will become, according to Mr Chaudhri. Still, he left the designers' complaints for internal consumption and did nothing to offer more granular control over the iPhone's features.
Very early on, when we first started building prototypes of the phone, a couple of us were lucky enough to take them home… By using the phone and living with the phone, I had friends all over the world who were hitting me up all the time and the phone was pinging and the light was going on, so I realized for us to coexist with this phone, we needed to have something to act as a gatekeeper. Very early on, I designed what ultimately became Do Not Disturb.
That's the past, but how about the future of phone interfaces? Well, the OG iPhone UI designer seems to tangentially confirm today's reports that Apple may be moving to
gesture-based
, and even
touchless navigation
.
Looking even further down the road, we might end up communicating with our machines with just voice and thoughts/emotions. Yes, that would beat any repetitive strain injuries!
I see a natural progression from knobs and dials, to clicks and taps, to swipes and gestures, to voice and emotion. When you get into that realm of voice and emotion, and then it's going to move into emotion and thought as your interfaces with these devices, you're going to have to contend with a lot of different things. The knobs and dials came with ergonomics issues. The clicks and taps came with all the repetitive stress disorder issues. There are issues any time you do something unnatural, when you ask humanity to interact with machines. It's that simple. The side effects of interfacing with machines, whether it's knobs and dials, or clicks and taps, or swipes and gestures, are always going to be there.