Apple iPhone X: all the rumors that didn't come true
40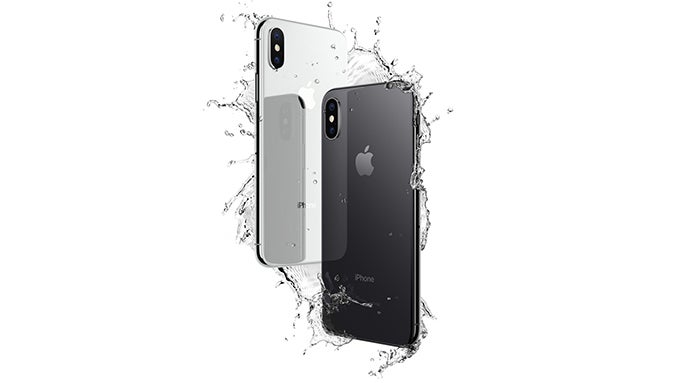 This image is appropriate because the article is about leaks
So the iPhone X
finally got unveiled last night
, after months of waiting from fans — and, uh, there were literally no surprises? Apple, the company which for many years used the element of surprise as a key marketing tactic, somehow managed to have the entirety of the device revealed prematurely, thanks to two major leaks coming straight from its own software.
Guess
those anti-leak measures
didn't do much, huh?
But both of those leaks were the culmination of a year-long race for everyone even remotely connected to Apple to try and divulge the secrets of its latest flagship. And as is always the case, there were quite a few duds nested alongside the real rumors: some were fairly trivial, while others were so terrible we're glad they never came to fruition.
So let's play a fun little game: we'll take a look at most of the notable false rumors, and — of course — rate them.
Under-glass fingerprint scanner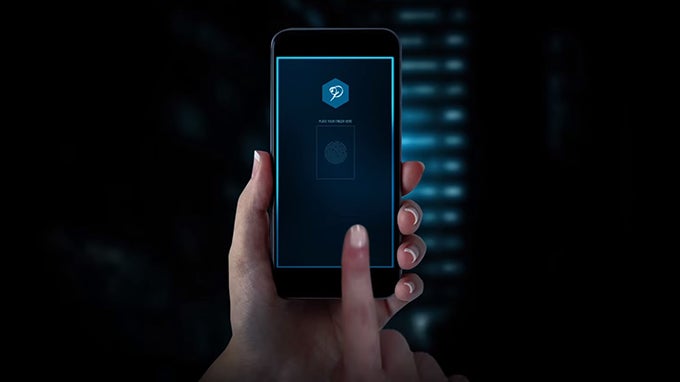 Yes, of course we'll start with the big one first. 2017 was said to be the year we finally get an
under-display fingerprint scanner
: both the iPhone X and Note 8 were supposed to have the feature, but neither Apple nor Samsung managed to get the technology working as good as it should. So the X went with the next best thing, which was apparently removing Touch ID altogether and replacing it with an unproved technology.
But that doesn't necessarily mean we won't be getting the feature at all in the future: Qualcomm and Vivo have already
shown a working prototype
, though the demo reportedly suffered from speed issues. Still, this gives us hope the idea may eventually come true — though knowing Apple, it might just choose to double down on the removal of the fingerprint scanner in future handsets.
Rating: 9/10
Wrap-around screen
This one is from all the way back last year: the iPhone X would supposedly have a revolutionary new curved display that would wrap around all four sides of the device. Or in other words, it would look like a nightmarish Galaxy S8 reimagining with all the bezels removed.
We imagine such a design would present a number of issues, with the most obvious ones being fragility and usability. But just like with the under-glass fingerprint sensor, the idea may just live on in a Chinese handset: Meizu
may or may not be launching
a phone with a curved screen and no bezels soon.
Rating: 4/10
That one other design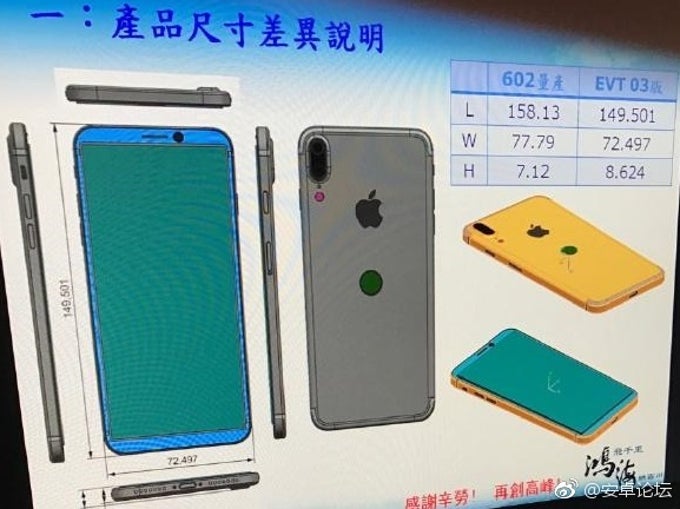 But the above isn't the only design that was thrown around prior to the announcement. There was
another alleged iPhone X design
sporting a tall display with no cutout, and a rear-facing Touch ID.
Ew.
It's not that fingerprint scanners on the back are a bad thing, though — many good handsets like the Pixel or LG's flagships use them. It's just that the design showed in all the photos was just horrific, with the Touch ID positioned below the Apple logo, near the center of the device. This would be a bad decision both in terms of usability and aesthetics, which is why we're glad it didn't make it.
Here's a fun factoid, though: at one point, Apple was rumored to have at least 10 different design prototypes — so this has a fair chance of having been considered as an option at some point in development.



Rating: 0/10

Terribleness: off the charts
Magic wireless charging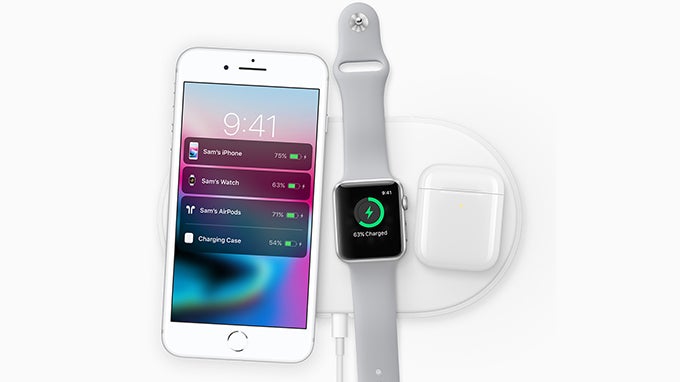 No, not like this
And if this sounds useful and great, that's because it is: current wireless charging solutions are fast and easy to use, but don't allow for a user to pick up the phone without breaking the connection — a somewhat significant inconvenience.
Energous, who developed the technology, claimed it was working with "one of the top five consumer electronics companies" back in 2015, so unless this comapny was Apple and said plans fell through, there may be a chance of us seeing it make its way to the market.
Rating: 8/10
Apple Pencil support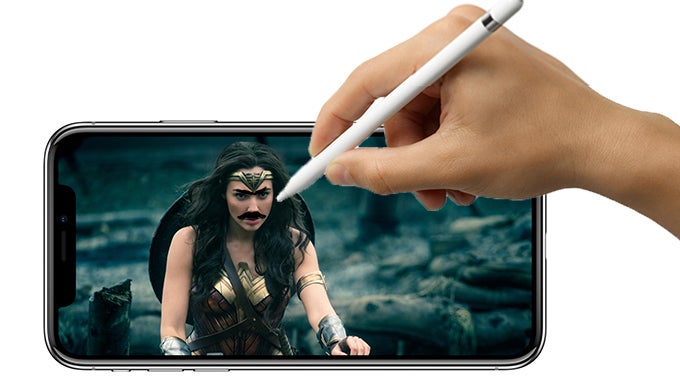 An artist's interpretation of the Apple Pencil being used on the iPhone X
The iPhone X and the Galaxy Note 8 certainly travel in the same circles: price-wise, that is. So it's pretty weird how Apple chose not to poach one of the Note's key ideas for another year in a row, despite vocal user support of the idea —
and a juicy leak supporting the possibility
.
Namely, the Apple Pencil can still be used with iPad Pro models only. But coming from Apple, the move is understandable: the Pencil is taller than the iPhone X, and would not look good used on an iPhone — and aesthetics are one of the company's major concerns. Still, this will surely be a disappointment to all the art enthusiasts out there.
Rating: 6.5/10
But those scores are just our opinion — for example, do you feel that, for whatever weird reason, the design with the rear Touch ID would have been a good idea? Or that fingerprint scanners should die, rather than migrate to under devices' displays? Whatever the answer, feel free to drop a comment below.