Vivo is showing off a working in-screen fingerprint scanner prototype, courtesy of new Qualcomm tech
18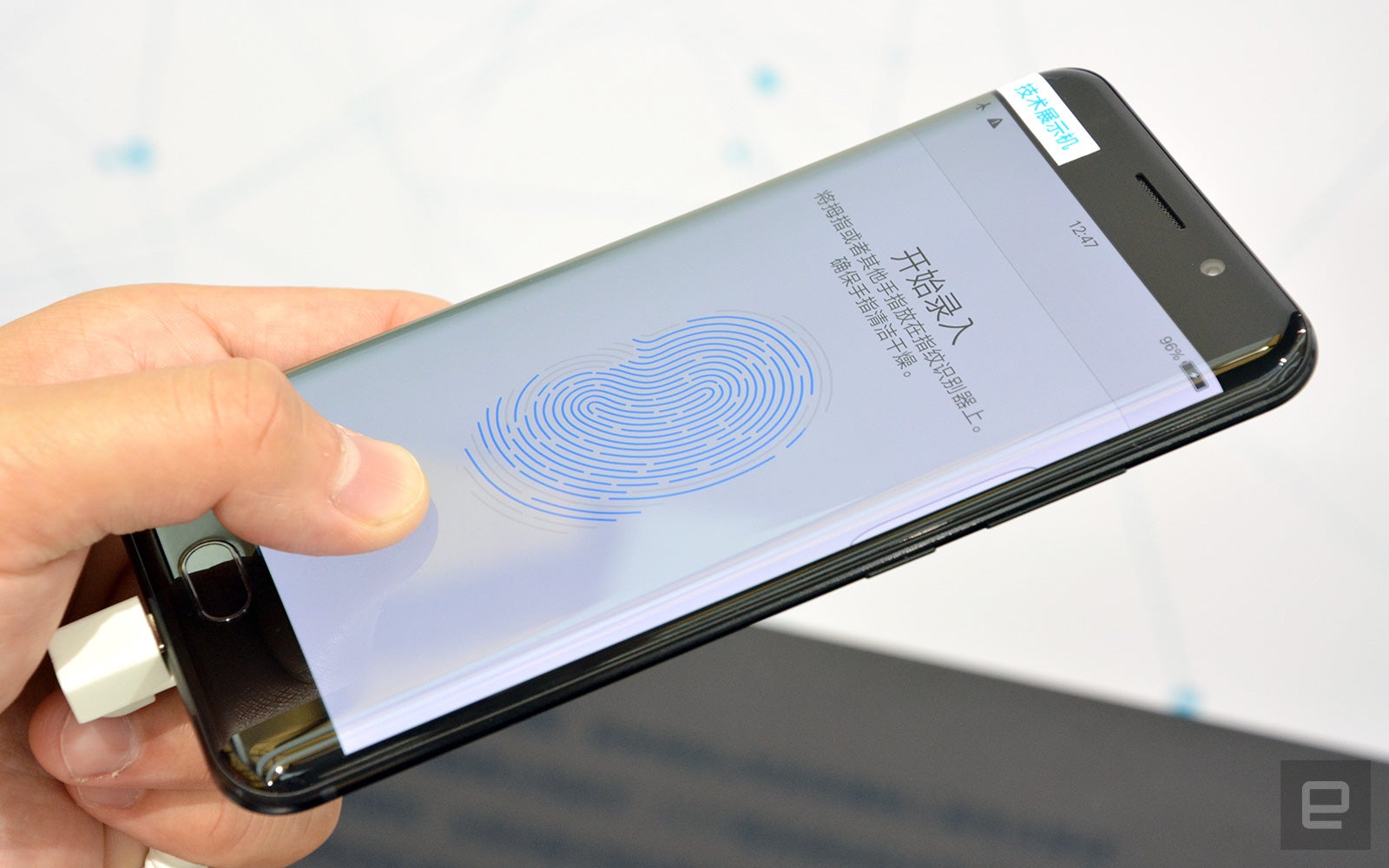 Image courtesy of Engadget
We were wrong – Chinese phone manufacturer Vivo won't, in fact,
be the first to put out a device with an in-screen fingerprint scanner
, though it most certainly
is
the first to openly display a prototype. At this year's MWC Shanghai, which taking place right now, the company showed off the first implementation of
Qualcomm's just-announced in-screen ultrasonic scanner technology
.
Vivo demonstrated the new tech with a couple of prototypes, one based on the current
Xplay6
(seen above) with the scanner embedded under the screen, and another with it behind a metal-backed phone's shell.
Engadget
got to play with the prototypes, and according to their report the tech works pretty well, though with some significant speed problems.
But while Vivo is the first to put out a functional prototype, there's no guarantee we'll be seeing a phone using the technology any time soon: Qualcomm's announcement clearly states that the technology to embed a fingerprint scanner into displays will only start being sent out to manufacturers for evaluation in Q4 of this year. So this would give plenty of time to competitors such as, say,
Apple
, to release their own devices on the market first (
if they work out the kinks, that is
).
Until an actual, consumer-ready phone using the tech is available on the market, though, you can always sate your appetite with the following concept video, again made by Vivo, which shows off what such a device could look like: