Literally no bezels: Alleged Meizu teaser shows a phone worthy of the "bezel-less" tag (Updated)
20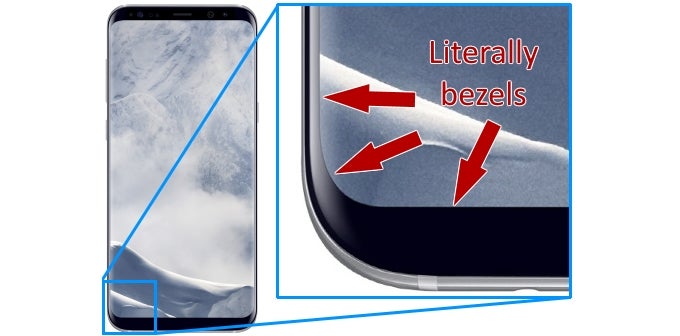 A couple of months back we ran a feature titled "
Bezel-less is not a thing, and here's why it shouldn't be
" featuring the image above, which perfectly illustrates the problem with calling devices like, say, the
Samsung Galaxy Note 8
or
LG V30
bezel-less.
But whether you agree with the sentiment of the editorial or not, you can't argue with one of its key messages: the nomenclature itself is wrong, since all devices out there following the bezel-less design philosophy actually
do
feature bezels.
But this might change soon, and as it often happens these days the innovation will come from a Chinese company with minimum exposure in the West. You see, a Chinese leaker with a decent track record recently posted the following image to their Weibo account: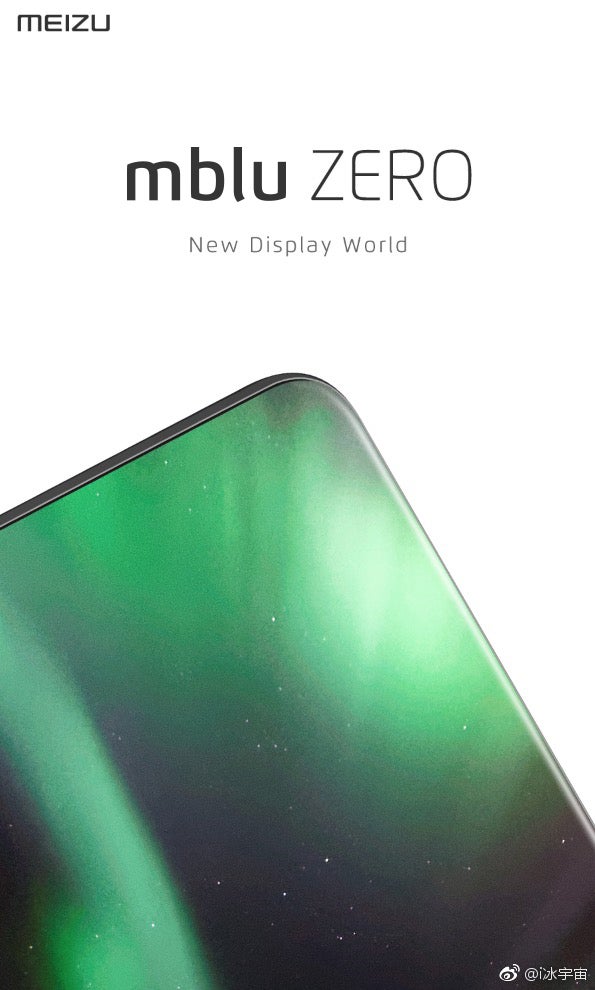 So unless this is a very elaborate fake — the render is of high quality, and it uses the same font Meizu puts in all of its promotional material — what we're looking at is a teaser for an device which
actually
has no bezels. It's called the mblu Zero, and its tagline is "New Display World" — so there's a fair chance the render's lack of bezels is the real deal.
And if true, it seems Meizu may be on a roll with its offbeat design decisions: both the already released
Pro 7
and the alleged
X2
feature a secondary display on their backs, and producing more unique devices only makes sense for the company.
The leaker also mentioned a potential price for the device: upwards of 4,000 Chinese yen (or about $620 sans taxes). This sounds good on paper, but also points in the direction of the device using a sub-par MediaTek processor like many of Meizu's other devices do. Still, an actual bezel-less device sounds exciting regardless of its internals, so here's hoping we learn more soon.
Update:
Meizu has responded to the rumor with the following message:
[...] this image was not shared through Meizu's channels. As for the legitimacy of the image, we can't give out a comment, since we don't respond to rumours.
Update #2:
Meizu has followed up with a statement regarding the image above:
"The image that's been going around online isn't real — it's not an image from us. However, we are currently working on a device with a bezel-less design. The release is scheduled for next year." - Ard Boudeling, Head of Global Marketing at Meizu