Apple iPhone 6s battery issue hits more phones than thought
99+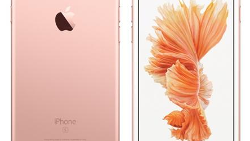 If you've been following what is known now as #Batterygate, you know that
Apple is replacing the battery for free on certain versions of the Apple iPhone 6s
. Originally, Apple offered the free cell replacement for units produced between September and October 2015.
Typing your handset's serial number into a special box on Apple's support page
tells you whether or not your particular iPhone 6s is affected.
Those units experiencing the problem will shut down suddenly as battery life drops from 30% to 0% in the blink of an eye. Plugging the phone into an outlet to charge it will bring the battery life right back to 30%. Last week, Apple said that
a manufacturing problem allowed too much air into the battery compartments of affected units while they were being manufactured
.
Now, Apple is telling its customers in China that the problems with the battery affects more units than it thought. The tech titan said that a small number of iPhone 6s models "outside of the affected range" also experienced a battery related shutdown. While a shutdown is normal under certain extreme operating conditions (too hot, too cold, etc.) and is done to protect the components inside the phone, Apple plans on sending out a software update to garner more information about this problem. Another future update could be disseminated in order to fix the issue.
If your iPhone 6s is experiencing this problem, we would suggest taking it right away to an Apple Store or an Apple authorized repair shop. We'd skip checking to see if the serial number matches affected units because of Apple's comment about phones outside of the affected range experiencing the same problem. If your iPhone 6s battery life drops from 30% to 0% and then recovers to 30% when plugged in, we'd run to have it looked at immediately.
source:
USAToday