Apple Glasses won't launch until December 2021 says Gene Munster
18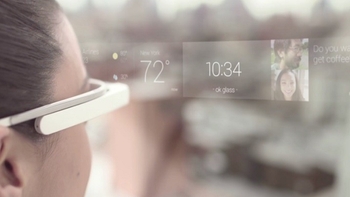 Last summer, Loup Ventures' Gene Munster said that Apple's AR glasses
would launch in 2020 and become bigger than the iPhone
. But that was last year. Munster, a long time Apple watcher for Piper Jaffray, now expects the wearable to come to market a year later than he originally expected. In a new report posted online, Munster says that Apple Glasses will be released in 2021.
Munster said that after meeting with AR experts, a product like Apple Glasses are still a few years away from being ready for prime time. This basically confirms what Apple CEO Tim Cook said last October when he stated that
the technology for AR glasses is not mature
. Munster says that it is more likely Apple will launch the AR headset in December 2021 instead of his earlier call for a September 2020 release. He sees Apple selling 10 million units in its first year, in line with the number of Apple Watches that the company rang up during its rookie year.
With an average selling price of $1,300, the Venture Capital executive sees Apple grossing $13 billion from its AR glasses during their first 12 months of availability. He says that this will make up 3% of Apple's fiscal 2022 revenue. Munster told clients that Apple Watch, AirPods, and Apple Glasses will generate $71 billion in revenue for 2023, up from $12 billion this year.
"That said, we believe AR is real and Apple will be a beneficiary. We expect Apple's AR theme to play out in three phases. First, this fall we expect 2 to 3 new iPhones to join iPhone X with advanced optics for AR (VCSEL arrays). Second, AR apps built using ARKit will slowly become the next gold rush for developers, led by games, ecommerce, and education. Last, we expect Apple will release Apple Glasses late in 2021."-Gene Munsters, Loup Ventures
Munster's report says that fears about privacy will hold back AR glasses at first. He mentions the failure of Google Glass back in 2014-2015 as proof that society was not yet ready for people to wear a camera. But pointing to how cameras on flip phones were first seen as a privacy threat and then welcomed as a convenience, the venture capitalist says that "In the future, we won't be able to live without an AR wearable, and Apple will be there to sell us one."
Recommended Stories