Apple gets sales ban on certain Samsung devices in the U.S.
92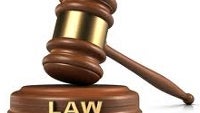 About a week after President Barack Obama used his presidential veto to
prevent the ITC from starting a sales ban
of the
Apple iPhone 4
and the
Apple iPad 2
, the shoe might soon be on the other foot. On Thursday, the ITC ruled that a number of Samsung devices infringed on a pair of Apple patents which could lead to a sales ban in the U.S. of the infringing Samsung devices.
The names of the Samsung devices that face the sales ban were not listed by the court document. A wide range of products are involved. What we can tel you was that among the devices found to have
not infringed
on an Apple patent covering audio jack I/O circuitry, was the
Samsung Transform
(SPH-M920), Samsung Galaxy Tab 7.0 and the
Samsung Galaxy S II
. The ITC also ruled that four other Apple patents were
not infringed on
by the Korean manufacturer.
"With today's decision, the ITC has joined courts around the world in Japan, Korea, Germany, Netherlands and California by standing up for innovation and rejecting Samsung's blatant copying of Apple's products. Protecting real innovation is what the patent system should be about."
-Apple statement
"Apple has been stopped from trying to use its overbroad design patents to achieve a monopoly on rectangles and rounded corners. The proper focus for the smartphone industry is not a global war in the courts, but fair competition in the marketplace. Samsung will continue to launch many innovative products and we have already taken measures to ensure that all of our products will continue to be available in the United States."
-Adam Yates, Samsung spokesman
The banned devices can still be sold while a Presidential Review period comes into play. It should be interesting to see what the President does in light of his action the other day which essentially saved the two aforementioned Apple products from being banned in the U.S. And while the President doesn't look at the Samsung vs. Apple battle as a fight among fanboys and operating systems, he most likely does take into consideration the fact that Apple is a U.S. company while Samsung is headquartered in South Korea.
>source
:
Scribdvia
AllThingsD
>