Apple fined 200,000 Euros in Italy over AppleCare
28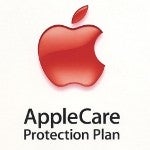 two years
of warranty coverage. While Apple has already changed its warranty policies, the Autorità Garante della Concorrenza e del Mercato says that the activity took place between March 28th and November 10th and has fined Apple 200,000 Euros ($264,000 USD). Back in March, when Italian regulators started focusing in on AppleCare,
the Cupertino based firm was fined 900,000 Euros
($1.2 million USD) for committing the same act..
The Autorità Garante della Concorrenza e del Mercato has closed the case with the latest fine, which was actually broken down into smaller amounts. Apple Sales International was hit with the bulk of the penalty, 120,000 Euros ($158,000). Both Apple Italia and Apple Retail Italia were each hit with 40,000 Euro fines ($53,000 USD each). While Apple made 14 changes to its website, stores and terms that took effect on or before November 10th, the company finally decided to pull the plug and no longer offers AppleCare in Italian retail stores. The plan
can still be purchased online
in Italy.
source:
ipodnn