Samsung wants to ban imports of Apple products to the US
53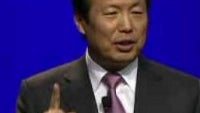 The legal battle between Apple and Samsung is heating up, and after Apple accused the Koreans of "slavishly" copying iDevices, Samsung has replied vigorously by first asking to see the next-gen iPhone and iPad, while now it's asking the US International Trade Commission to
ban imports of Apple-made products into the United States
.
The claim is made over patents and extends over iPods, iPhones and iPads, which are only designed in the States, but have to be
imported from other countries
where they are manufactured. "The complaint requests relief in the form of a permanent exclusion order prohibiting entry to the United States of all Apple products in violation of these patents," Samsung mentioned in a statement.
Samsung is a big patent holder, but in this case it alleged Apple of infringing five patents in a lawsuit filed in Seoul, two patents in a lawsuit filed in Tokyo and three patents are mentioned in its legal claim filed in Mannheim, Germany. The lawsuit has escalated despite the fact that Apple and Samsung have a close relationship as the Koreans are a major producer for iDevice parts. Only this year, Cupertino is estimated to buy
$7.8 billion worth of silicon from Samsun
g.
At the same time, though, reports have surfaced mentioning Apple's attempts to lessen that dependency and
partner with Chinese TSMC for the A6 chip
, expected to power Cupertino's products in 2012. Could the ITC really ban Apple products? As drastic as the allegations sound, the ITC will need to closely examine them, which alone could take quite a while, and that seems like plenty of time for Apple to react with yet another lawsuit.
Recommended Stories