Apple gets an order forcing Samsung to hand over Android prototypes
46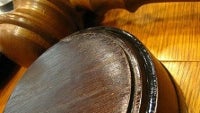 The
legal battle between Apple and Samsung
over the latter copying iOS features and physical appearance down to the packaging in its Galaxy line of phones and tablets has just taken a new turn. San Jose Judge Lucy Koh has issued an order forcing Samsung to hand over prototypes of its
Samsung Galaxy S II, Galaxy Tab 10.1, Tab 8.9, Infuse 4G and DROID Charge
to Apple, so Cupertino can better defend its design similarity statement.
While some of the devices like the
Galaxy S II
have already been released in markets like the UK, others like the tablets have not, but Judge Koh argues that Sammy has long uncovered them, so it won't actually unveil any secret information to Apple. In her ruling, the judge mentioned that Sammy has already handed out 5,000 Galaxy Tab prototypes on May 10th. In addition, to alleviate fears of leaks to the enemy camp, only lawyers hired by Apple for this case will be granted access to those devices to ground their claims.
Going back to the initial statements made by Steve Jobs' team, the company based its court filing on the following: "It's no coincidence that Samsung's latest products look a lot like the iPhone and iPad, from the shape of the hardware to the user interface and even the packaging. This kind of blatant copying is wrong, and we need to protect Apple's intellectual property when companies steal our ideas."
Samsung is now forced to
hand over the device prototypes within 30 days
including the packaging. What's your take on this turn of events, do you see the same striking similarity that Apple is talking about or is it just a trend in smartphone development? Feel free to share your opinion in the comments below.
source:
CNET