Apple files for patent on haptic feedback system
32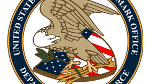 You might recall that when all of those so-called "Apple iPhone-killers" were launched in 2007-2009, one of the features that they al had which the iPhone didn't was haptic feedback. From the LG Voyager to the Samsung Instinct and the LG Dare, all of these featurephones touted that feedback as a way to improve the accuracy of typing on a virtual QWERTY. And now, it seems that Apple has filed a patent for its own haptic feedback system for the
Apple iPhone
and
Apple iPad
.
Apple had been loath to add the haptic feeback to its keyboard since it considered its virtual QWERTY
the best on the market
and in no need of an aid. Either Apple has changed its mind about haptic feedback, or else it was laying low until it had a version that it feels will blow away the competition. Not only does the application reveal that Apple has apparently changed its mind about haptic feedback,, it also describes the manufacturing process. It all begins with an
array of piezoelectric actuators placed under the iPhone display
. These are the sensors
that were used in the BlackBerry Storm 2
to make the SurePress clicking screen more responsive. In the case of the haptic feedback on the iPhone, these actuators allow you to feel localized vibrations as your finger moves around the glass. The actuators could be in a grid under the glass or in the form of strands stretched across the screen.
Apple's filing also discusses
measuring how hard your touch is
, figuring out your true intent and responding with just the right amount of vibration. The application also adds the steps necessary to mass produce a device with this form of haptic feedback on board. It should be interesting to see how much Apple's haptic feedback differs from the versions that LG, Samsung, RIM and HTC have loaded on their handsets for years. Most Android models still offer haptic feedback as an option when typing.
source:
USPTO
via
UnwiredView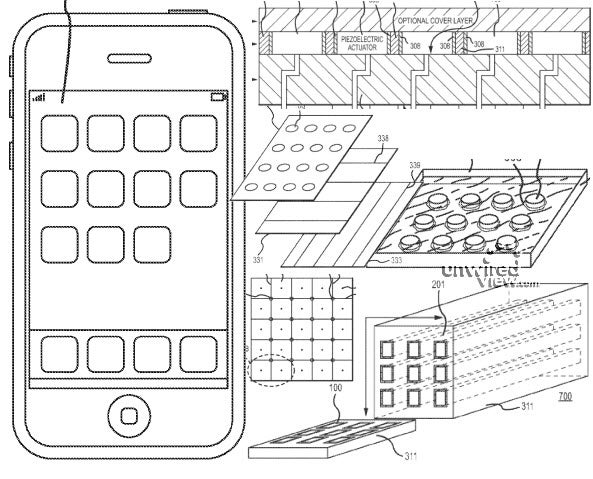 Apple's version of haptic feedback