Apple buys wireless charging firm PowerbyProxi; Samsung profits on the transaction?
14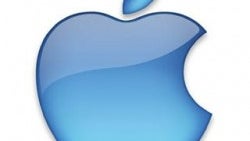 Apple, which has
included support for wireless charging with the 2017 iPhone models for the first time ever
, announced today that it is acquiring New Zealand based wireless charging firm
PowerbyProxi
. The latter designs wireless power products for consumers and the enterprise. Neither company would reveal the exact terms of the transaction. Apple has been slow to jump on the wireless charging bandwagon, but made sure this year that the
iPhone 8
,
iPhone 8 Plus
and
iPhone X
had glass backs. This is required because the wireless charging signal is not conducted by metal.
So why the interest by Apple in PowerbyProxi? Possibly because the company's products allow 150 watts to be transferred through any non-metallic material to charge large industrial machinery and medical equipment. And while this could allow Apple to produce a large wireless charging pad that would charge multiple devices at one time, it seems that the company already has such a feature on its AirPower wireless charging pad. The latter was unveiled on September 12th along with the 2017 iPhone models and the Apple Watch Series 3. Apple already pointed out that the AirPower pad can simultaneously charge an Apple iPhone, an Apple Watch and the AirPod charging case. Perhaps the acquisition will allow Apple to develop an even larger sized charging pad that will allow the whole family to power up their mobile devices all at one time.
PowerbyProxi will continue "its growth in Auckland and contribute to the great innovation in wireless charging coming out of New Zealand."-Fady Mishriki, founder and CEO, PowerbyProxi
Ironically, Apple rival Samsung might have made some serious coin on the transaction. Samsung Ventures, the global investment arm belonging to Samsung, invested $4 million into PowerbyProxi in 2013.
source:
Reuters