Apple and Nokia once again ask court to sanction Samsung for releasing confidential information
23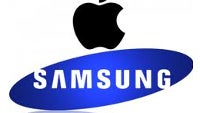 Last month, we told you that
Apple had asked Judge Paul Grewal to sanction Samsung
for revealing confidential information about an Apple-Nokia patent agreement. The information was turned over by Apple to its Korean rival during the Discovery process of the infamous Apple-Samsung patent trial. The files were marked "
Highly Confidential — Attorneys' Eyes Only
," but apparently 90 Samsung employees and 130 unauthorized attorneys got their mitts on the papers. To make matters worse, Samsung allegedly used the information to its competitive advantage when it negotiated a patent deal with Nokia.
While Samsung denies that it used the confidential information, it says that the files inadvertently made their way into unauthorized hands. The company also pointed its finger at Apple noting that the Cupertino based tech titan failed to seal documents relating to a court filing in another case involving confidential Google information. Yes, it all sounds like grade-school stuff here, pointing your finger at another kid and telling the teacher than Johnny overfed the fish last week.
Apple would like to see Samsung's chief licensing executive Dr. Seungho Ahn, and others that work with him who obtained the confidential information, barred from licensing mobile patent deals for two years. Apple requests other sanctions, focusing on Samsung. Nokia seeks sanctions on Samsung's law firm Quinn Emanuel. A hearing will be held next week so that Samsung can properly respond to the request for sanctions. For those who love playing Perry Mason, Sammy's brief can be found below.
Thanks, Anonymous Tipster!
source:
SCRIBD
,
FOSSPatents
via
NokiaPowerUser
>