Apple Watch saves a Texas woman after a hard hotel fall
1
We may earn a commission if you make a purchase from the links on this page.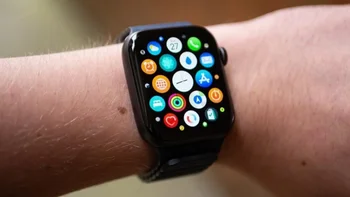 The Apple Watch is the hero of the day once more, as the popular wearable saved yet another human being following an unfortunate hotel accident. A Texas woman slipped and fell in her hotel room, hitting a hotel dresser and subsequently knocking herself unconscious.
Fortunately, Bayla Belle Christianson had set up the Fall Detection feature on her Apple Watch, and the device called emergency services after detecting the hard fall.
"I lost my balance, tripped, and then fell face-first into the hotel room dresser,"
Christianson said speaking to
local news
. "
And I actually knocked myself completely out. And so I was not moving for over a minute. And what happened was my Apple watch, I had just set up fall detection this Thanksgiving, even though I've had this for about a year, and because it didn't move because it detected the hard fall. And then I didn't move for 60 seconds. It actually called 911."
The woman is okay now but she says she wants other Apple Watch owners to have the Fall Detection feature enabled, in case they have an accident.
"I wouldn't be here if I hadn't set it up,"
Bayla stresses.
Apple Watch success stories so far
This is not the first time the Apple Watch has saved a human life. Back in March last year, the watch
saved a man's life after he fell through ice
. The man was able to use the Emergency SOS feature on his Apple Watch before hypothermia set in, and emergency services reached him in time.
Then in July the same Fall Detection feature that saved Bayla,
helped a 78-year-old man survive a life-threatening fall
. Since the man was older than 65, the feature was turned on by default on his watch. After the emergency services arrived he was surprised that the watch was his actual savior.
Fall Detection and Emergency SOS aren't the sole heroes in these success stories. Last year, the
Apple Watch heart rate monitor saved a woman from a blockage that had an 88% chance of killing her
. The woman didn't notice that her heart rate was 169 until her Apple Watch sounded the alert. It turned out that she was having a silent heart attack and a full blockage in one of her arteries. After emergency surgery, she was able to fully recover.
A month later,
another man was saved by the Apple Watch after he fell and fractured his skull
, causing serious damage - a hematoma in his brain. After long brain surgery, he was able to pull through.
There are even cases when the
Apple Watch has saved one person more than once
. 70-year old Dan Pfau survived two accidents thanks to his trusty wearable. The first one was back when the man was 68 and trying to negotiate a speed bump with his bike. Then two years later he fainted and hit his head. Both times the Fall Detection feature was there for him.
The most current case dates back to last November when a
British cyclist was hit by a car
, and his Apple Watch was the first to call an ambulance.
How to activate and set up fall detection on the Apple Watch
Fall Detection is automatically turned on if the birthdate you enter when setting up your Apple Watch sets your age at 55 or older. Additionally, the feature is dependent on "wrist detection" - if you have wrist detection turned off, the watch won't attempt to call your emergency number even if it detects a hard impact. Here's how to enable the feature manually:
Open the Settings app on your Apple Watch.
Go to SOS > Fall Detection
Turn on Fall Detection by tapping on the toggle switch.
Alternatively, you can do the same on the Apple Watch app on your iPhone:
Tap My Watch,
Navigate to Emergency SOS
Turn on Fall Detection
There are two additional options - "Always on" and "Only on during workouts". The first one keeps fall detection active at all times, while the second one will activate the feature only during workouts. It's also worth noting that sometimes Fall Detection can give false positive results if you jump hard on the ground or in some cases even sit a bit too hard.
Fall detection is also available on Samsung Galaxy smartwatches, and after the latest update the feature has been additionally improved. You can check out all the improvements and
how to set up fall detection on Galaxy Watch 4, Watch 4 Classic here
.