Apple Music to offer DJ mixes amd mash-ups, beating Spotify to the punch
11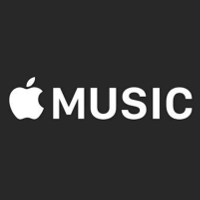 According to a deal inked by Apple and Dubset Partners, Apple Music will soon be allowed to stream DJ mixes and remixes. Copyright issues had previously prevented these underground files from being available. To make sure that all performers, writers and producers of the songs used on a "mash-up" or "hour-long" track get the credit (and royalties) due them, Dubset will employ its proprietary technology called MixBank. This identifies the various license holders inside a music file so that music publishers and record labels get paid.
This is a much more complicated process than you might think. A single mix could feature upwards of 600 rights holders. Dubset CEO Stephen White adds that a single mix could contain 25 to 30 songs involving 25 to 30 record labels, and two to ten publishers for each track. Dubset has agreements with over with over 14,000 labels and publishers, and all of the licensing at Dubset is done in-house.
Using three-second snippets, MixBank matches the songs heard on a mix and identifies them. The correct rights holders for each tune are identified as well. A 60-minute file can be analyzed in just 15-minutes. The data is checked to make sure that the mix doesn't violate restrictions set by the rights holders by running past a certain length, or use certain musicians not allowed by the licensing agreement. Rights holders can also decide the regions where a DJ mix or remix cannot be played.
Apple becomes the first music streamer to allow such tunes to be streamed to its customers. The service is now the second largest music subscription service following Spotify.
Apple is said to have 10 million paying subscribers
at last count. Spotify has 20 million paying monthly for the service, with 55 million using the company's free ad supported tier. Apple does not offer a free tier, only a three-month free trial that can only be subscribed to once.
source:
Billboard
via
BGR