Apple to retire Music Connect's social features
3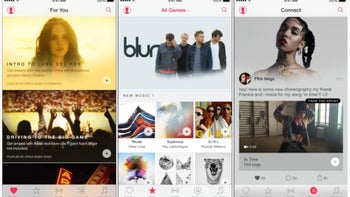 It appears that Apple plans to completely remove Music Connect, a feature that made it to its music streaming service back in 2015.
Apple Music Connect
was launched to make it easier for artists to get in touch with their fans by giving them the ability to post content to Apple Music via Music Connect.
Unfortunately, it looks like artists didn't quite made use of this feature soon after it was introduced. Many artists only posted something when Apple Music Connect made its debut three years ago, but that's probably because Apple didn't improve on the feature after it was made available to artists.
In any case, Apple has started to send artists emails letting them know they will no longer be able to post to Connect as of December 13, 2018,
9to5mac
reports. Furthermore, all previously uploaded content will still be searchable until May 24, 2019, but after that date, everything will be completely erased from existence.
We're always looking for ways to enhance our focus on artists and help them better connect to fans. So we've given Artist Pages an all-new design and added new, personalized Artist Radio. Today we're streamlining music discovery by removing Connect posts from Artist Pages and For You.
Although this is probably the main reason Music Connect exists, this particular tab also hosts Apple's posts about its various music collections of curated categories. However, if Apple plans to completely retire Music Connect, all the features the old section offered music lovers will be removed and/or relocated.