Apple Maps update appears in latest iOS 12 beta, but covers the Bay area only
18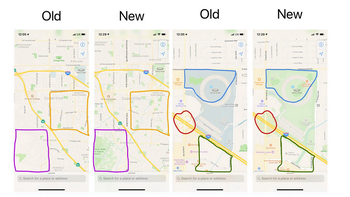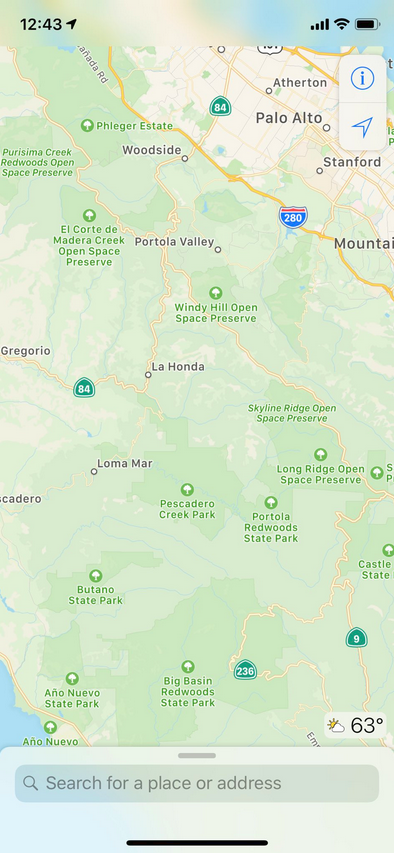 Apple Maps update starts in the Bay area
The San Francisco area is the first to get the new Apple Maps treatment, with Northern California to be completed by next fall. The new update to Apple Maps is integrated inside the old Maps, so those navigating the streets of San Francisco won't have to do anything to receive the updated features. Some of the improvements, as you would expect, have to do with navigational accuracy, including the correct labeling of street names and even country names. More attention is being placed on properly recreating the foliage, ponds and other environmental highlights in an area.
Apple is hoping that its new and improved Maps will allow it to compete with Google Maps. The problem is that nearly six years after
Apple CEO Tim Cook apologized for the inaccuracies found in the application
after it first launched, many iPhone users who took the executive's advice at the time to use Google Maps, never returned. Cook's recommendation was supposed to be a helpful hint for iOS users who needed turn-by-turn directions to get from point "A" to point "B," but only while Apple Maps was being straightened out. Over the last few years, Apple did work the kinks out of its mapping app, and with the new update slowly making its way across the country and eventually the globe, the company hopes that users return to make it the only navigation and mapping app they need.
Recommended Stories