Apple Maps receiving daily updates at midnight PDT?
17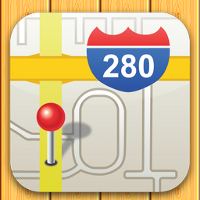 To say that Apple Maps had a troubled launch would probably be an understatement. The app suffered from poor labeling of places of interest, incorrect directions that
potentially could have resulted in the user's death
, and the
incorrect spelling or location of local landmarks
. And those were just some of the problems. The Maps launch also resulted in
the end of Scott Forstall's Apple career, and the promotion of Jony Ive
.
But Apple wasn't going to leave Apple Maps in disarray. And one sharp-eyed Reddit member by the user name of
heyyoudvd,
has noticed some changes going on. Last week, he had posted on Reddit that Apple had been making changes to Apple Maps based on feedback from users. And the reason he knows that, is that many of the requested changes that had been fixed, were ones that he had requested.
At first, Apple was making these changes every Friday
.
Now,
heyyoudvd
has spotted changes taking place each day, at 3am EDT. That happens to be midnight in Cuopertino, where the people responsible for Apple Maps are apparently burning the midnight oil, and making plenty of changes to POI that were incorrectly published inside the app.
"Over the past few days, I've noticed an update occur every single day at 3am Eastern. At exactly 3am, Apple pushes out new data and corrects many of the problems that users had previously reported. For example, I noticed that if I open the app at 2:59 but then again at 3:01, the map would reload itself, and a bunch of POI corrections and updates would suddenly be present. Every day, a handful of corrections in my area are made (many of which are the ones I reported in the past week), and after just a few days of this, I'm starting to notice a real improvement in my area."-
heyyoudvd,
Reddit poster
The bottom line is that the application has seen rapid improvement. As long as Apple is putting in the time and effort to improve Apple Maps, iOS users need to continue to report problems to Apple, so that the proper changes can be made.
source:
Reddit
via
MacRumors