WSJ: Apple's switch to OLED has been greatly exaggerated because... price
21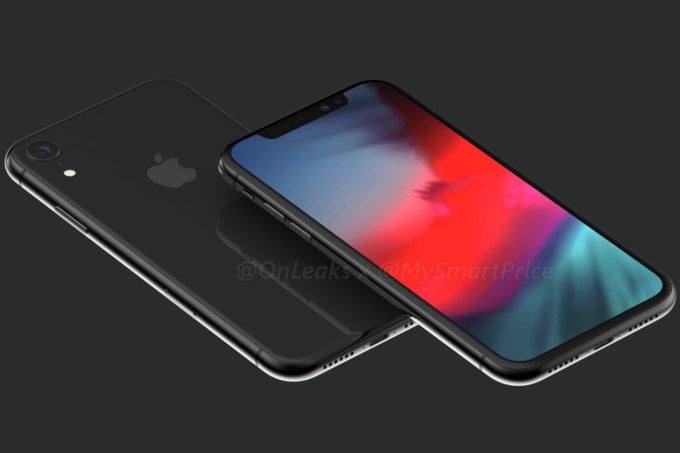 The notch-y LCD iPhone rendered here may roll over to 2019
Uh oh, the grand
migration from LCD to OLEDs
at Apple has been postponed to a later date, report the Wall Street Journal's proverbial "supply chain sources," reiterating
previous claims on the matter
. Not only has an Apple engineer allegedly tipped the publication that Apple can't seem to find clear-cut advantages of OLED before LCDs, but also industry insiders are now claiming that the 2019 iPhone crop will also include a model with LCD screen, just like the one coming this fall.
What happened between "
Apple will use OLED on all 2018 phones
," and today's report that the move is likely to be
postponed
for 2020 at the earliest? Well, fairly disappointing sales of the
iPhone X
, that's what, tip the analysts surveyed in the report. While it was still the
top-selling handset worldwide
as of Q1 of this year, overall iPhone sales have remained flat, while analysts were predicting that it will
lead to a super-cycle of upgrades
, and Apple apparently
thought so, too
. Part of the reason for the high $999 price of Apple's finest is that the display panel is sourced by a single supplier - Samsung- that can gauge Apple's willingness to pay the maximum, and has reportedly been selling the 5.8" OLED screen of the X to it at $100 a pop, compared to $40 for a good LCD screen.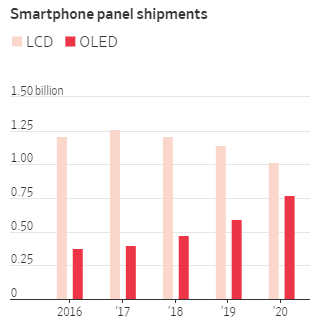 Apple's OLED switcheroo won't be coming before 2020
Given that the display is one of the most expensive parts in a smartphone, Apple will have a tough time fitting its upcoming iPhones in
lower price brackets
if they all shipped with OLED screens, all the while it might have hit the maximum consumers are willing to pay for an iPhone with the X. Thus, the report claims, Apple is now planning a bigger role for the more affordable LCD iPhone models in its fall lineup, as well as the 2019 crop, than it envisioned just a year ago.
While Apple may delay its OLED shift for 2020, when it will be able to secure more suppliers for such panels at cheaper price points, analysts expect LCD models to make up the majority of iPhone sales at least for the next two years. This bodes well for those who can't splurge the $799+ that Apple will likely be charging for the OLED models, while people involved in Apple's supply chain now reconfirm that all 2018 models, including the LCD one, will sport the iPhone X notch-y design, "
to give consumers who own older devices the feeling of an upgrade
." There have been rumors that Apple has issues with
fitting the big notch on an LCD display
, so that model could
ship later than the OLED ones
, and if that indeed happens, it could lead to sufficient sales of the higher-end iPhones this year, before the more affordable option is introduced.
Recommended Stories