No, Apple won't be going all-in with OLED, it's too expensive
23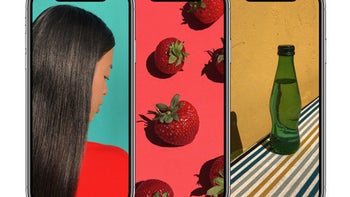 While the mere observation that Apple has 300 employees present at the ongoing Society of Information Displays (SID) 2018 expo, may come as proof of the recent supply chain reports that it could introduce OLED screens in
all of its upcoming phones
, reputed analysts are putting the sources of this rumor to the test. Granted, Apple had just 200 employees attending the expo last year, but, besides OLED screens, companies like Samsung or LG, are also showing bendable, transparent, automotive, and
all other types of panels
that might have caught Apple's attention, including sound-emitting ones.
Despite that the share prices of Samsung, which makes the OLED
iPhone X
panel, and Japan Display, which is said to
make the LCD screen
of Apple's
upcoming 6.1" blockbuster
, were affected by the report yesterday, today Bloomberg gathered opinions from a few analysts, who basically say - "not so fast." An all-in move on OLED like this, they say, is not likely to happen before 2020, as it will make the "affordable" iPhones in the lineup way more expensive to make than Apple may stomach. Moreover, there simply isn't enough capacity to supply the tens of millions of OLED panels Apple is likely to need, at least not before the 2020 iPhone crop rolls off the conveyor belts.
Last but not least, Goldman Sachs analysts say that
rosy financial guidance from Japan Display
, which is allegedly tasked with the notch-y LCD screen for the rumored iPhone 9, make the move to OLED unlikely in the next two years or so. What may change the equation, though, is the
microLED
tech that Apple has in the labs. It could mature enough in the next two years, so that Apple will utilize it in at least one of its future devices, maybe even an iPhone, which will make those OLED company shares plunge for real this time.
Recommended Stories