App Ops removed by Google in Android 4.4.2 update
6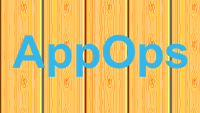 On Friday night, we
quickly touched on Google's removal of the App Ops hidden feature
with the update to Android 4.4.2. The app was actually hidden until you installed a third party app. At that point, App Ops would appear and allow you to decide which data the app would have access to. This would appear to be a timely feature considering the recent news that
your mild-mannered flashlight app was shining light on more than just dark walls
in your room.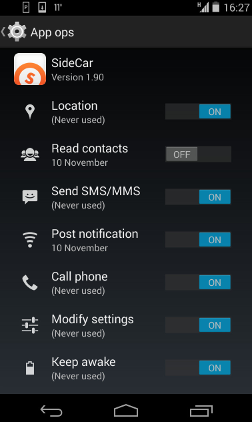 The App Ops app, removed by Google in Android 4.4.2
So why was such a useful tool like App Ops removed? Google says that it was not yet ready for consumers to use. According to Google, App Ops can actually break some of the apps that it follows. Yet, the app was on Android builds from 4.3 through the recent Android 4.4.1 update. The Electronic Frontier Foundation is requesting that Google re-install App Ops on a upcoming Android update and also asks that Google take a few steps to protect Android users' privacy.
Among these steps that EFF is asking for is a single switch (toggle or otherwise) that would allow Android users to shut down all identifying data by an app including phone numbers, IMEI numbers and information about individual accounts. The organization would also like to see a way to shutdown many apps' ability to access the cellular pipeline used by a phone's owner. Certain apps do not need to be able to access the network. EFF also wants a way to make App Ops less hidden and more integrated into the OS.
Assuming that Google isn't blowing smoke, and App Ops does break third party apps, there is no reason why Google couldn't rework it and have it eventually available in the Google Play Store. On the other hand, if Google is just loathe to give Android users' ultimate control over app permissions, then you have a better shot at finding Jimmy Hoffa than you do seeing App Ops on the Android OS again.
source:
EFF
,
Reuters