Privacy matters: Android P might alert you if a phone call is being recorded
4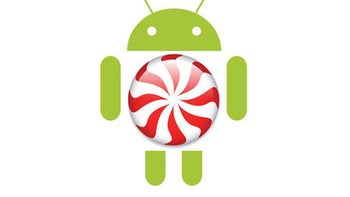 Android 9.0 P is likely just around the corner as
an early developer beta
and possible features of the upcoming build are slowly trickling out. Just yesterday, we informed you about a slew of
plausible features
that involved display notch support, visual improvements to make the OS more appealing to iOS users, as well as making Android future-proof and capable of correctly working on unorthodox devices like the dual-screen ZTE Axon M and the oft-rumored foldable Galaxy X. Battery improvements are also mentioned.
Today, a somewhat minor but undoubtedly noteworthy feature comes to light: code commits reveal Android 9.0 P might have built-in support for a warning tone that will sound when a call is being recorded by the other party. According to XDA, should mobile carriers embrace the feature, it will detect the package name of the call recording app and insert a 1,400Hz tone that will blast every 15 seconds or to inform the user that the call is being actively recorded.
This feature will allow for lawful call recordings in all the states that require both parties making a telephone call to consent to the act. At the moment, most states require only one of the parties to be aware of an ongoing call recording, but thankfully, it's illegal to record a phone call without informing all parties in a dozen states - California, Connecticut, Florida, Hawaii, Illinois, Maryland, Massachusetts , Montana, Nevada, New Hampshire, Pennsylvania, and Washington.
Although it could sound annoying at a first glance, this feature is an important one as far as privacy goes and will definitely bring a peace of mind to many.