Android M vs iOS 9: a first look after the I/O and WWDC keynote fairy dust has settled
36
This article may contain personal views and opinion from the author.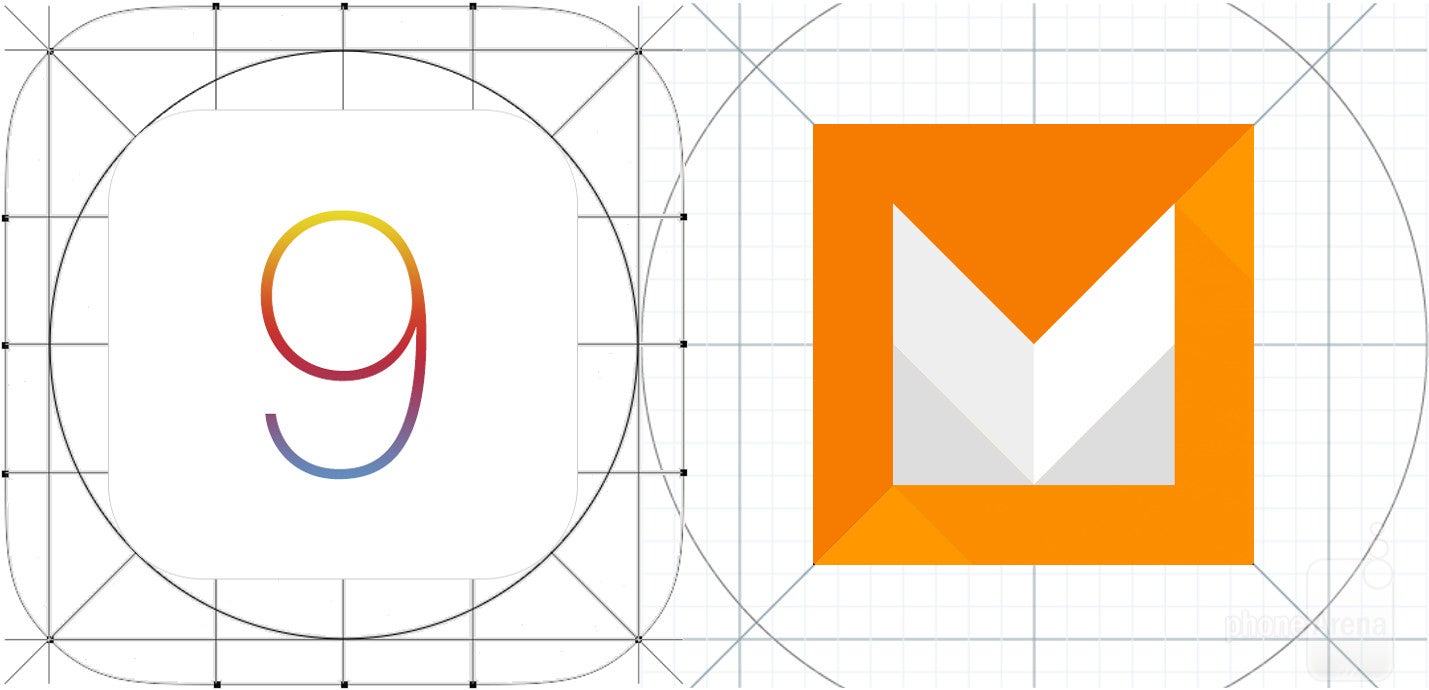 I/O 2015 and WWDC 2015 ended, and we lived to tell the story. Awesome new Android & iOS features were announced. Huge ambitions were made evident once again. Minds were blown. Stocks were climbed. It was Apple and Google's time of the year, bustling with excitement and exploding with information density. We loved every moment of it. Even Eddy Cue's goofy dancing.
Especially the goofy dancing!
But now that the glorious keynotes are behind us and the fairy dust has fallen off our eyelids, it's time to sit down, take a deep breath, and have a good look at everything we experienced. This year's keynotes were especially revealing – not only did they showcase Android M & iOS 9 as state-of-the-art mobile operating systems, they also contained big hints for the future of mobile computing and put Apple & Google's differing philosophies under the spotlight.
Grab a fresh cup of joe, read through the lines, and share your opinions & impressions in the comments section!
Android & iOS: a heated game of chess
Essentially, what we witnessed at the keynotes was a typically upbeat Apple and a typically serene Google matching each others moves in a game of mobile development chess. There was plenty of mojo on display from both grandmasters, but the outcome was a draw, unless you consider
the Apple Music announcement
a checkmate. Apple turned music streaming into an embedded feature of iOS that's as native to it as, say, the Phone app on the iPhone. This way, Cupertino is recruiting its existing user base for the service, without forcing it down their throats like an U2 album, and it's offering the goods to
everyone who's interested
.
Google Play Music works largely the same – it's ready to greet you every time you search the Play Store, it is platform-agnostic, and it generally does the job. Google, however, couldn't make it stand out quite like Apple did at its keynote. Google being Google, an engineer's playground above all, took care of the service and systems, but forgot or neglected the show business part of the equation. We wonder if it's too late to make up for that?
Anyway, Apple Music is basic competition, not a revolution. We can say the same for Android M and iOS 9 as well. The main focus: user experience. Google Now and Siri received shots of artificial IQ that rendered them smarter and more contextually aware. One day, the two will grow self-aware and will be laughing together at our stupid queries behind our backs. Just wait!
While we're at it,
Android is finally getting iOS's lucid app permissions
, which gives users control over app privileges without tormenting them with incomprehensible data. Meanwhile, iOS has adopted Android's serious attitude towards battery life with
new monitoring and power saving features
. It also got the long-awaited multi-tasking features, which several Android phablets have been pulling off for quite a while.
Interim, Google has caught up with Apple's achievements in mobile payments by announcing
Android Pay and a native fingerprint recognition API for developers
. Also, Google is letting Chrome fill in as an in-app browser for Facebook and Pinterest, while Apple is enabling a Safari Services Framework for app developers with the same goal. And just so you know,
Apple Maps got upgraded with transit information
, while Google (having already taken care of that) went on to
make Maps available offline for users in poorly connected countries
.
Obviously, industrial espionage is strong on both sides of the Cupertino - Mountain View route. Heh, just kidding! What Apple and Google are actually doing reminds us of a terrific rock band guitar duo. The two musical pros steadily keep up with each other, and they occasionally enter into face-melting guitar duels to show off, because the crowd loves it! Yet, none of the two is trying too hard to one-up the other by playing overly innovative jazz fusion licks. It's against the code.
Of course, the two tech giants had plenty of work to do on Android and iOS, aside from maintaining technological parity. Android M and iOS 9 each received their small changes and long-awaited nips and tucks. These are too many to be summed up briefly in here, so we kindly invite you to take a look at
our explanation of Android M's 55 new features
, or our recollection of
minor, yet cool iOS 9 features
that didn't get stage time. Once again, "user experience" is the master word here.
Google Now & Siri: on a quest for proactivity
Android and iOS's voice-controlled assistants got a lengthy chunk of keynote time this year, and that's because they matter - more than they ever have, and more than you probably think. We are no smartphone prophets, but Google and Apple's keynotes hinted at huge plans for voice control.
See, the antics of Google Now & Siri that we saw demoed at I/O and WWDC — all the automated suggestions, reminders & app launches that worked almost as naturally as firing up the app drawer and doing things "the old-fashioned way" — are just baby steps into what could be the voice-controlled future of smart devices.
As algorithms for natural language processing and making sense of user data grow more advanced, blurting out a speech command to the always present, always aware friendly AI in your smartphone could one day become the preferred user interface for many customers.
Consider the fact that you'll be able to enjoy Google Now and Siri's enhanced contextual awareness capabilities this fall (or right now, if you install Android M or iOS 9's developer previews) mostly as a sweet little treat to users from people with plans much bigger than the immediately obvious.
Apple and Google: crowd pleasers in loose shirts vs product managers in philanthropists' clothing
While their products are locked into tight competition, Apple and Google's presence and delivery couldn't have been more different. I/O and WWDC '15 have been more revealing about the companies' attitudes and ambitions than any past event. Right now, the only things Apple and Google seem to have in common is a love for bright developers and a concern for gender diversity in the tech industry. Both companies take pride in making their platforms more accessible to develop for every year, and enthusiastically let female leaders take the stage.
Examining the glaring differences is much more interesting, however. See, Apple's keynote was all about its best-selling products, and all the work put into improving said products was solely dedicated to two things - bettering the experience for existing users and making it more attractive to potential customers.
In contrast, Google never left the impression that it built Android M for people in stores. No way! It told a humbling, uplifting story of designing Android features to look and feel the same for everyone in the world. It highlighted functionality addressing the challenges of users from developing countries. It talked about a mission of making the world a better place through the power of computer science.
Google's image could benefit from a little less "look how Android's helping these disadvantaged people out!" imagery when the company is really looking to profit from them.
Well, that's certainly a very noble and a very American thing to do, but a sober look at reality reveals Google's true initiative. Being a global technological missionary is exactly what Google has to do if it wants to grow its main business, which is selling online ads. It also needs people willingly donating their user data in order to advance its machine learning algorithms.
What Google's doing is awesome beyond doubt, but also calculated, and somewhat disguised. Meanwhile, all Apple does is work its collective hands off to sell iPhones, Macs, and iPads. Our general impression is that Cupertino could do a fair bit more to help the world through the wonders of computer science, while Google's image could benefit from a little less "look how Android's helping these disadvantaged people out!" imagery when the company is really looking to profit from them.
Conclusion
No matter which side you're on, there has never been a better time to be an Android or iOS user. At this point, both operating systems are cohesive and mature, yet still incredibly forward-looking. As smartphone users, we felt delighted that Apple and Google never seem to become complacent, but quite the contrary – they genuinely care about improving their products to serve us better (and to sell better, of course).
Yet, we must acknowledge that both keynotes lacked huge, paradigm-shifting announcements. They were more like love letters to users & developers that hinted at potentially great things to come. All those great features Android & iOS received, meaningful as they are, seem like fairly subtle improvements in the long run to the genuinely amazing artificial intelligence and voice control trickery on the horizon.