Apple Music streaming service is official, adds Beats 1 curated radio station
15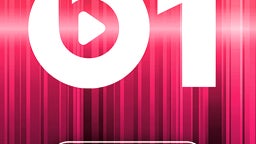 Apple first reinvented the music business with the launch of iTunes, putting a slow end to the CD industry the way CD put an end to the tape or vinyl eras before it. Apple's iTunes was just a different venue to enjoy music, but today the company joins the next disruption party - streaming music directly. Apple just announced a new streamer to compete with the likes of Spotify, with heartfelt plans to sign up no less than 100 million subscribers globally.
The existing Beats Music streaming service users will be transferred over, while when shopping for songs or albums on iTunes, you will also be given the option to subscribe to the new Apple streamer. The existing
iTunes Radio
mixer, on the other hand, will be boosted as a live station with guest DJs from the ranks of Zane Lowe, Pharrell, Drake, Muse and even the omnipresent David Guetta. Beats 1 will be the name of Apple's first radio station, available in 100 countries at launch. Beats 1 will be a 24-hour listening spree managed by popular DJs like Zane Lowe in Los Angeles, Ebro Darden in New York, and Julie Adenuga in London. Check out the service's first video ad below.
The music app has received a thorough overhaul, as leaked previously, with a mini player popping up at the bottom of the screen at all times that shows you what is playing at the moment, which you can swipe away at will. There is some pretty new album art work which can be swiped up and away as well, plus a fresh For You section, which will get populated with curated suggestions once you tell the app a thing or two about your music tastes. The app will also be chock full of music videos, which you can run straight from there, with tens of thousands in HD quality to choose from. Not only that, but in the new music app there will be a section called Connect, which will let your favorite artist to maintain their own social network page, where they can upload music, videos, photos, status updates, and so on - SoundCloud, take note.
How much for the all-you-can-eat Apple Music streamer? Well, $9.99 a month, just as rumored, and $14.99 if you want to have up to 6 family members on an account. Any takers? It will be arriving with iOS 8.4 to your iDevice, too, come June 30th, so not much left to take it for a spin. Hey, even Android devices will be getting it in the fall, so Apple is really determined to make a global music crusade with its new streaming service. Fret not, though, as even without a subscription, you can listen to Beats 1, follow your artists on Connect, or tune into ad‑supported stations.