Android M Developer Preview has a secret, well-hidden built-in theme engine
14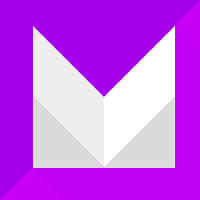 With the major Android manufacturers already sporting some kind of theme support, it was a bit logical for Google to bake in a similar functionality in Android OS itself, which will make it even easier for willing manufacturers to embrace theme support in their custom skins.
From the looks of it, Android M, internally known as Macadamia Nut Cookie, might be the first release of the OS that will come with baked-in theme support (we are not talking about the
already-present interface themes
, but of full-blown, interface-wide themes).
It seems that Android M has adopted Sony's RRO (runtime resource overlays) commits, which means that native theme support is at least supported.
The well-hidden theme support in the M Developer Preview was spotted by a user that has been meddling with the Layers Manager app. Reportedly, the latter has allowed the user to try a few themes on a rooted Android device. It is still pretty limited at this point, as we are, after all, dealing with a developer preview.
Hopefully, the final release will indeed come with support for themes that will further enrich Android's customizability features straight out of the box. Still, it's not entirely certain whether Google will simply provide APIs for custom themes or introduce baked-in support for these. What are you rooting for?