Android Lollipop features a kill switch to discourage thieves
26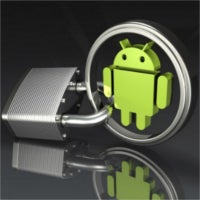 A few months ago,
a law passed in California
, in response to the rise in smartphone thefts in the past year, which requires manufacturers to include a kill switch in their handsets. The switch must give the owner of the device, or the police, to render it useless remotely.
As we know, being able to remotely
find, lock, or wipe
your phone has been a feature of Android for some time now. However, if a thief managed to do a factory reset of your handset before any of the required steps were taken, that feature would be rendered useless.
Well, Android 5.0 adds another step of protection, when it comes to such cases. The new "Factory Reset Protection" will require one to enter the proper password, if they wish to wipe a phone to its factory defaults. When you combine this with the remote lock feature - you've got yourself a "Kill Switch" feature that actually functions in a much less scary and more practical way than the name suggests.
Of course, it makes no sense to add the Factory Reset Protection to handsets sold only in California. First - smartphone theft is a worldwide issue, and second - such a setup would require more work from the manufacturers. So, naturally, the feature will be available across all Lollipop-loaded devices.