Smartphone kill switch is now the law in California
17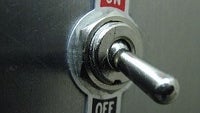 Culminating what was a very strange drama in the mobile technology industry, the governor of California, Jerry Brown, has signed legislation which will require all cell phones manufactured after July 1, 2015 to have a "kill switch," which, with proper authorization, is intended to render the device useless. While the law is limited only to California, no one expects the manufacturers will make a separate batch of compliant devices just for that market. Whatever technology is developed to be in compliance with the new law, it will at least reside on the equipment whether it sold in California, across the United States, or in other markets around the world.
The owner of the device will be able to "kill" their device, but so will police. Law enforcement will have to follow the guidelines set forth in California Public Utilities Code, which, among other things, may require a court order. Emergency situations which indicate an "immediate danger of death or great bodily injury" are exempt from that process.
The law is a result of an increase in theft of smartphones over the past couple of years. In tech-centric San Francisco in particular, smartphone thefts spiked, with losses costing everyone involved a lot of money. Support for such a law from carriers, manufacturers, and trade groups has ebbed and flowed in one direction or another during the process.
The bill almost did not make it after
failing to pass the state Senate
in April, only to
pass again in May
after the legislation was amended a bit. First it gave manufactures a bit more time to work out the technical details, and it also was written to apply only to smartphones, not smartphones and tablets. While CTIA switched to support the measure, AT&T, Verizon, and Samsung were among the notable parties that were not in favor of the idea for a while.
The effectiveness of this law will not be known for some time. If a thief manages to grab a device, and then immediately take it off the network so it can be sold where a kill switch or IMEI blacklist is not enforced, the kill switch law will be meaningless. Critics of the law have also expressed concerns over the potential for abuse of such a system.
source:
CITEWorld