Android 7.1.2 allows users to decide where to display Live Wallpaper
6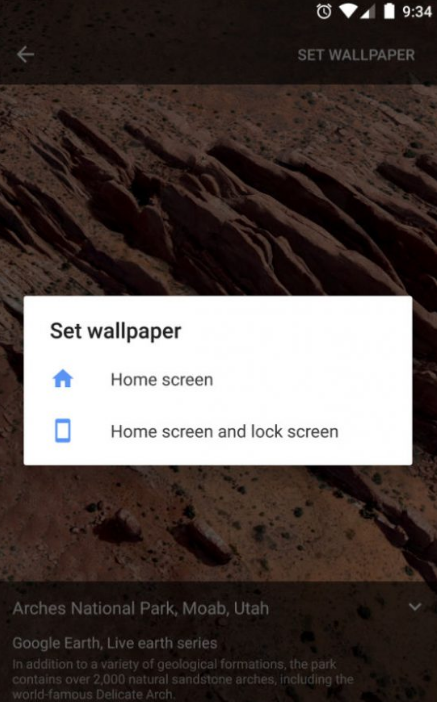 The update to Android 7.1.2 allows you to choose where you want to set Live Wallpaper
Handsets running Android 7.1.2 offer Live Wallpaper fans an option when it comes down to where to post the animated image. This choice is not available for Live Wallpaper on other builds of Android. Previously, if you selected a Live Wallpaper design for your phone, you had no choice but to have it appear on both your Home Screen and Lock Screen. But with the latest Android update, a prompt will appear that allows the user to choose between having the Live Wallpaper appear on the Home Screen, or on both Home and Lock Screens.
The phones that are receiving Android 7.1.2
include the
Google Pixel
,
Google Pixel XL
, and the
Nexus 5X
. The
Nexus 6P
will also be receiving the update. For a selection of compatible Live Wallpaper options, you are going to want to install the Google Wallpapers app available in the Google Play Store.
As far as static wallpaper is concerned, the update to Android 7.0 gave Android users the same choice between setting the image on the Home Screen or both the Home and Lock Screen. Customization and more options for users is what Android is all about, even for something as mundane as wallpaper.
Download Wallpapers to your Android device by clicking on this
link
.
source:
DroidLife