Android 5.1 Lollipop will allow you to get rid of the pesky Invert Colors and Wi-Fi Hotspot quick toggles
8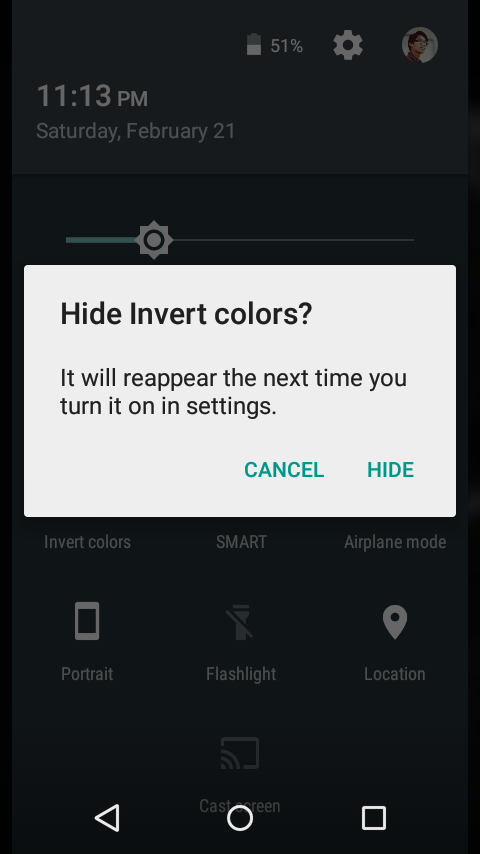 If you've been fiddling and tinkering with Android 5.0 Lollipop, you might have inadvertently added two toggles in the quick settings toggle menu - Invert Colors and Wi-Fi Hotspot. This happens by simply trying out these features and unfortunately, once you enable them, you can't remove the respective toggles from the quick settings drawer.
Not conventionally, that is - user discovered that jumping back or forth in time and changing the date of your phone usually solves the problem.
This is not an intuitive feature and Google is certainly aware of that. This is probably the reason why both the Invert Colors and Wi-Fi Hotspot toggles will be easily removable in the next iteration of Android. Simply tapping and holding over the toggle will allow you to hide it for good.
You'll immediately think of the not-yet-official Android 5.1 Lollipop, and you'll be absolutely right to do so. The next version of the platform is already powering
several Android One devices in certain markets
, but Google is still keeping mum about it. The factory images are shrouded in mystery as well.
Apart from this subtle change, Android 5.1 is also expected to bring other improvements to the sweet new take on Android, most notably
visual ones
. We'll probably see it roll out sometime in March, if
rumors are to be believed
.