And the next 36 countries to get the iPhone 6 are...
13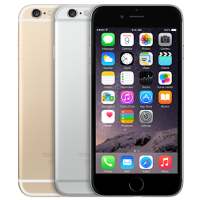 Apple's
iPhone 6
and
iPhone 6 Plus
worldwide rollout is still being unfurled across the globe, with new countries being added to the iParty every week. Today, Apple announced that, by the end of this month, the new handsets will be shipped to 36 new countries, and that the company is still on track with its plan to have its latest flagship available in 115 countries by the end of this year.
This is quite an impressive feat, considering that the iPhone 6 is
selling like hotcakes in the countries, where it's already been released
, and the number of
pre-orders
from the countries that will be getting it this friday is just bananas (
1 million pre-orders every six hours in China
, for example). With its
suppliers struggling to keep up
, Apple still manages to maintain the iPhone 6 distribution as the fastest rollout in iPhone history.
So, on to the countries. Check out the list below, to see where the iPhone 6 is going to land next:
Friday, October 17: China, India, and Monaco
Thursday, October 23: Israel
Friday, October 24: Czech Republic, French West Indies, Greenland, Malta, Poland, Reunion Island, and South Africa
Thursday, October 30: Bahrain and Kuwait
Friday, October 31: Albania, Bosnia, Croatia, Estonia, Greece, Guam, Hungary, Iceland, Kosovo, Latvia, Lithuania, Macau, Macedonia, Mexico, Moldova, Montenegro, Serbia, South Korea, Romania, Slovakia, Slovenia, Ukraine, and Thailand
Are you still waiting to get your hands on an iPhone 6? Did this list make you feel fluffy and warm on the inside, or is your country not yet included?