Analyst says Cupertino is more excited about iPhone 6 with LTE, the next iPhone to be a minor upgrade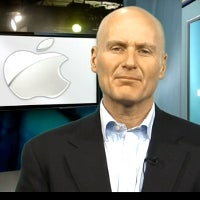 Back in the days when Verizon iPhone 4 rumors were flying around like drunken wine flies, the Street's Senior Tech Reporter Scott Moritz
nailed its February release
time, in uninspiring, but rather valid presentation.
Now he is back again with a monotone, claiming he polled his sources at Cupertino, and they revealed that Apple is actually pumped up about not the next iPhone, which is expected to be a minor update, but
iPhone 6
(or whatever it ends up called).
The fifth generation's upgrades will probably then be the
dual-core A5 chipset
,
8MP camera
, maybe
aluminum back
, and possibly
NFC
and
programmable SIM
, thrown in for a good measure, if Mr Moritz's sources hold water about the intermittent upgrade.
The sixth generation should actually be the monster with the
bigger 4" display
and 4G
LTE connectivity
, according to The Street's analyst. What timeframe will that iPhone 6 appear in, is anybody's guess now.
If the rumors about
iPhone 5 in September
are true, it seems that Apple will be pushing out different iPhone versions every six months or so this year, maybe to keep up with one little green robot's adventures, so the LTE model might land this time next year, when AT&T will have its own LTE network fully rolled-out. Verizon's CEO Dan Meade also says that
its LTE network is definitely in Apple's plans
, but didn't specify if this support will appear in the next iPhone, or the one after that.
Any thoughts on these ruminations?
source:
TheStreet