Verizon Wireless CEO says Apple will produce LTE enabled products
21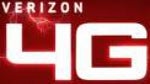 Verizon Wireless CEO Dan Mead continued to leave everyone guessing about the connectivity of the Apple iPhone 5 when he told the Wall Street Journal today that Apple will eventually produce mobile products enabled to run on Big Red's LTE 4G network. Currently, the Apple iPhone 4 and the iPad connect to Verizon's 3G pipelines using the carrier's EV-DO Rev. A connectivity.
Mead told the financial newspaper that, "You'll see more coming from Apple on LTE. They understand the value proposition of LTE and I feel very confident that they are going to be a part of it." While your thoughts about Apple and LTE might jump immediately to the iPhone 5, no particular product was mentioned by Mead and the Verizon executive did not bring up any timeframe when all of this might happen. There is speculation about whether or not the next version of the Apple iPhone will be LTE enabled.
Apple has said that they had left LTE out of the Verizon version of the iPhone 4 because to do otherwise would have required a re-design of the product that Apple did not want to get involved with at the time.
As for speculation that iPhone 4 sales were sluggish at Verizon, CEO Mead refuted that by saying that the carrier sold more units of the Apple iPhone 4 during the handset's launch than any other device in the carrier's history. Mead also said that Verizon will report precise iPhone sales during the release of its next quarterly earnings report.
source:
WSJ
via
Phonescoop