iPhone 5 coming without LTE support?
96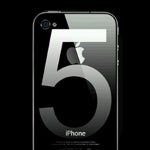 The upcoming iPad 2 event on March 2nd might spill the beans aboutthe white iPhone, but what most people are looking forward to now isthe next iPhone. The launch of the iPhone 5 is expected in the summermonths, but details emerged that it will skip on the LTE radios. Theinformation is courtesy of Telecom Pragmatics analyst SamuelGreenholtz who cited a source close to the matter, but the summermonths are still way ahead and things could change, so take this witha grain of salt.
"The next iPhone -- the iPhone 6-- is an LTE version under development now with production aimed fora June/July launch next year," added Greenholtz. Nevertheless,the handset is expected to technically support AT&T'sself-proclaimed as 4G HSPA+ network. The iPhone 5 was also rumored tobe a world phone functioning on European markets as well as on U.S.carriers like AT&T and Verizon.
If Apple go without LTE on the next-geniPhone, then the phone's main selling points will be the rumored4-inch screen, dual-core processor and Sony's latest camera sensor.Not bad at all if it all comes true, but could it be that Android has upped the smartphonegame with upcoming LTE handsets so much that Apple is now playing catchup?
source: The Street