Analyst says BlackBerry Q10 sales are strong in Canada and in the U.K
17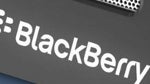 Jefferies analyst Peter Misek has been as
bullish on BlackBerry 10
since the launch of the
BlackBerry Z10
. Misek is now telling clients that the QWERTY equipped
BlackBerry Q10
had strong sales as the device launched last week in Canada and Britain. Misek says store checks indicate that many stores have sold out of inventory with 'limited' stock at other stores. Misek says that the phone is getting hard to find in Toronto and in the U.K.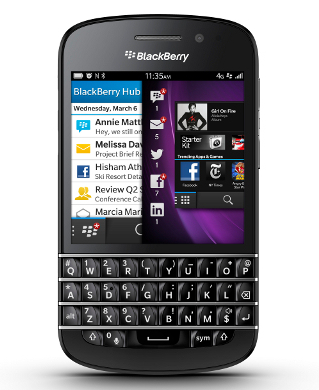 The BlackBerry Q10
The store checks were conducted at carriers and retailers like Bell, Rogers and TELUS in Canada, and Carphone Warehouse, Vodafone, and Orange in Britain. Jefferies maintains a "buy" rating on the stock, which has picked up recently with news of
strong
Q10 sales. And BlackBerry is beginning to win back the corporations that for years made the OEM's handset one of the tools that pinstriped warriors had to have. Last week, Clifford Chance, a global law firm, said that 1,600 BlackBerry handsets would be given to employees. Early last month, General Tire said that it would arm its corporate employees with a new BlackBerry 10 phone.
The latest battle for smartphone supremacy has shifted to the Pentagon where the
BlackBerry Q10, BlackBerry Z10
, the
Samsung Galaxy S4
and
Apple iPhone 5
have all received, or about to receive, security clearance
from the Department of Defense.
"Our checks indicate broad sellouts with generally limited stock otherwise. Based on our store checks, the BlackBerry Q10 has been selling extremely well and has been sold out or seeing limited availability in Toronto and across the U.K."-Peter Misek, Jeffries anayst
source:
Reuters