WSJ: Apple and Samsung about to get Pentagon security approval
7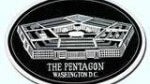 Over the next few weeks, the Defense Department is expected to give security clearance separately to Samsung Galaxy smartphones, and the Apple iPhone and iPad. The Samsung models will be equipped with the Korean manufacturer's
KNOX security suite which offers with the touch of a button, a screen with a secure group of work related apps
. The apps, like a browser, calendar, contacts list and video player, are in a "leak-proof" containment system that makes it completely secure from malware. According to a source,
the security suite is delayed until July
.
Last month, Samsung executives met in London along with government technology-security agencies including the U.S. NSA. At the meeting,
Samsung talked about the rugged version of the Samsung Galaxy S4 being produced
, called the Samsung Galaxy S4 Active. The water and dustproof phone would come in handy for government officials in certain locations, or for soldiers on the battlefield. The meeting was said to be an attempt by Samsung to get some government business. But Samsung might have something bigger in mind, A Depart of Defense security clearance might convince banks, financial agencies and corporations in other lines where security is paramount, that the Samsung Galaxy handsets are
safe
and
secure
.
According to the WSJ, the agency that approves commercial technology for Pentagon use, the Defense Information Systems Agency (DISA), is supposed to announce shortly that the Samsung Galaxy smartphones pre-loaded with KNOX meet the Security Technology Implementation Guide. This would allow the phones to be used by some Pentagon agencies for sending and receiving internal emails.
In early May, the Defense Department is expected to announce that the Apple iPhone and Apple iPad running iOS 6, meet the rules of a different security guide. This would allow the devices to be used by the Pentagon for
email
and
web browsing
. And while there are three million Department of Defense employees, not all of them receive a work issued smartphone. Thus, the approvals for the two manufacturers are not expected to result in a flood of orders from the government. But as we pointed out earlier, a DOD stamp of approval can go a long way in scoring business from companies that need to have secure communications.
While BlackBerry used to have the top security approvals at the Department of Defense, it had to reapply all over again with the new BlackBerry 10 OS. A decision from the Agency is expected in two weeks.
source:
WSJ