Amazon's Android tablet to launch in September or October?
2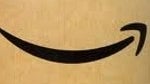 Amazon's Android flavored tablet could be rolled out as soon as next month, according to a report in the New York Post. The Post says that the tablet could be launched in September or October and enough cost-cutting has been done that the device is
expected to be priced hundreds of dollars lower than the $499 price
of the lowest cost Apple iPad 2. As we
reported
, there is speculation that the device will be priced at $249. Charles King, an analyst at Pund-IT, says that a low priced tablet offering from Amazon could help other manufacturers "re-think" tablet prices.
While the tabloid didn't give out anything in the way of specs, it is expected that the Amazon tablet will come to market sans camera, but with a 9 inch screen. If the report is on target, the combination of the low price and the cost-cutting could make the tablet
more of a competitor to the $249 Barnes and Noble Nook Color
than the higher priced and higher spec'd tablets from Apple, Samsung, Motorola, HTC and others. Vizio has recently
offered a tablet for $299
and Tony Berkman, CEO of ITG Investment Research said that Android tablets are starting to take some marketshare away from Apple and lower price offerings can only help that momentum conitnue.
For Amazon, selling a low-priced tablet might allow it to expand distribution of its Appstore, Cloud
Player, Instant Video and other services that normally won't work on the e-paper display on Amazon's Kindle devices. Speaking of Kindle, Amazon is expected to push the Kindle reader Android app on the tablet.

Amazon is planning on

launching two more Kindle devices along with the tablet

, one of which will have an e-paper screen. By offering both e-readers and a low-priced tablet, Amazon is apparently betting that the e-readers will continue to sell well to those who love to read, as opposed to the tablet buyers who usually have more wide-spread interests than just books.

source: NYPost via electronista