Analyst sees Amazon pricing its tablet at $249, using it as a loss leader to profit elsewhere
10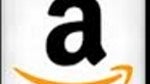 How can a newcomer like Amazon
quickly gain market share in the Android tablet wars
? According to Creative Strategies analyst Tim Bajarin, the answer lies in the price that Amazon will ask for its device. Bajarin speculates that the Amazon tablet will go for a lowball price of $249, becoming a loss leader. Amazon would make up the difference by selling apps, movies, music, books and other goods. The more tablets sold by Amazon, the more profit the retailer can grab from its other products
As you might expect from an analyst, Bajarin took pencil to paper and made some computations. the analyst figures that
Amazon will sell 3 million tablets this year at a loss of $50 per unit sold
. The $150 million loss (assuming that Amazon sells out its entire production) would be made up within 6 months after launching the tablet from selling the apps, content and other goods. Bajarin sees a profit of 10% to 30% on the tablet "
over the last 18 months of the tablet's accounting period
."
This would give Amazon a major advantage over the competition moving into 2012 if Amazon quickly takes the top spot due to its low price. The analyst sees the possibility of a whole family of Amazon products, and with the number of Android tablets sold expected to more than double from 19-20 million units this year to 44-45 million in 2012, there is plenty of money to be made.
At this point, we still have no idea what the Amazon tablet is going to look like. A rough estimate calls for a 7 to 10 inch screen (duh!), dual-core processor from NVIDIA or TI, and of course Android aboard. Amazon's own Appstore is expected to be on board while Google's own apps and Android Market could be AWOL.
Amazon's strategy is similar to how Avon and Tupperware do business. They want to get a foot in your door, and once inside,
sell the heck out of you
. Whether the retailer has a strong enough product that is compelling enough for you to open the door in the first place, is a question that will be answered in the not too distant future.
source:
AndroidandMe