Amazon offers installment plan to pay off purchases of its new top-shelf slates
16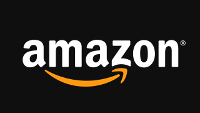 When the Amazon Kindle Fire first hit the market in 2011, it was right around the holiday shopping season. With its low price, the original Kindle Fire
immediately challenged the Apple iPad for leadership on top of the tablet sales charts
. But that was then and this is now. Apple has a hot selling new slate in the
Apple iPad Air
and a recent study showed that
only 5% of Americans looking to buy a tablet are planning on buying a Kindle Fire
.
Perhaps with that survey in mind, Amazon is offering a new payment plan for those who are interested in buying one of the two newest Kindle Fire models. Pay 25% of the cost of the tablet now, with the balance to be paid off over three 90 day periods. The
Amazon Kindle Fire HDX 7
is a 7 inch slate that is priced at $229, while the
Amazon Kindle Fire HDX 8.9
(with an 8.9 inch screen, natch) is priced at $379.
The HDX line comes with the Mayday button that let's you speak with a customer service rep via a dedicated video chat. Amazon has been pushing this service in its holiday period television ads. In addition, the HDX series allows users to download television shows and movies from Amazon's Prime Instant Video streaming service. During a recent
DisplayMate showdown
, the panel on the Amazon Kindle Fire HDX 8.9 beat out the screens on the Apple iPad Air and
Nexus 10
.
Amazon has gone after the Apple iPad Air with its recent ads, explaining that the Amazon Kindle Fire HDX 8.9 has 1 million more pixels than the iPad Air, weighs 20% less, and is priced lower than Apple's new flagship slate. You can check out one of the ads by clicking on the video below.
source:
AllThingsD